Efthymiopoulou, Eleni, Receptionist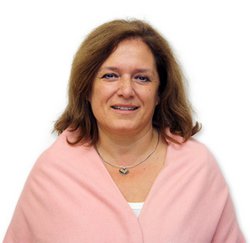 Ms. Efthymiopoulou was born and raised in Athens, Greece, in a family of educators. She also lived in England and the USA in international military and diplomatic environment.
She has studied Law at the University of Athens, Music at the Hellenic Conservatoire, and English (Linguistics Concentration) at Montgomery College, MD, USA, and at ACG, Deree College. During her studies in the USA and Greece, she was the recipient of awards and scholarships. She holds a BA in English and a Degree in Piano and Advanced Theory. She also speaks French, certified by the Chamber of Commerce and Industry of Paris, France.
She has worked for many years in Foreign Language and Music schools, and she had been running her own Music School for seven years. She has also translated children's books from French for a Greek Publishing House.
She joined ACS Athens in 2009 as a substitute teacher working closely with all three schools as well as offices. From September 2013 to February 2014, she served as the Administrative Assistant to the Middle School Principal. Since November 2016, she has been holding the position of the Receptionist of the school.
email: efthymiopouloue@acs.gr