K-12 Arts Exhibition 2019 - 2020
Academy →
Middle School →
Elementary School →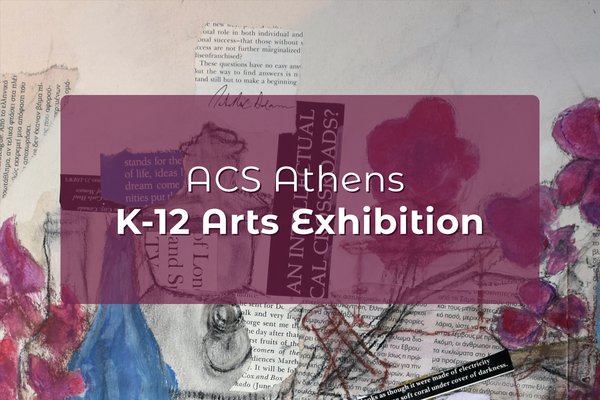 An ACS Athens tradition, the K-12 Arts Exhibition is an annual event, usually held on campus towards the end of the school year, showcasing the amazing artworks of the students.
This year however, the on-campus exhibition had to be cancelled, as a result of the current COVID-19 situation.
Because of these special circumstances, the school decided to have an "online exhibition", with selected art pieces from all 3 schools gathered in virtual galleries.
Middle School and Academy students demonstrated their brilliant art skills in their work, we are so proud of all the talent and diversity represented in the school!
Additionally, students in grades K-5 from the Elementary School set up their own Virtual Art Exhibition!
Responding to the theme "Visual Reflections of Distance Learning: How I Spent My Time In Quarantine", ACS Athens students were given the opportunity to create unique artwork, using any artistic medium or approach.
We are so proud of the creativity and skills that students have demonstrated throughout the virtual learning experience. Congratulations to all our talented students!