The International Baccalaureate Diploma® (Grades 11-12)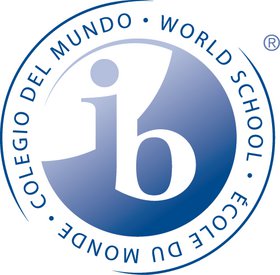 Each IB diploma candidate studies from six subject groups. Three subjects are studied at the Higher Level and three at the Standard Level. Students must take a course from each of the first 5 subject groups and have the option to choose either a course from the 6th group or from any of the other groups. The six subject groups are:
Group 1: Studies in Language and Literature (Language A)
Group 2: Language Acquisition (Language B or Ab initio, second language)
Group 3: Study of Individuals and Societies
Group 4: Experimental Sciences and Computer Science
Group 5: Mathematics
Group 6: Visual Arts, Theatre (or another course from group 1, 2, 3, or 4)
Three further requirements which contribute to the unique nature of the Diploma are:
A Theory of Knowledge class, which unites the various areas of studies and deals with the ways humans perceive the world. This course provides an opportunity for serious reflection about all of an individual's studies. Students are required to write a 1600 word essay during their senior year.
A 4,000 word Extended Essay (EE) based on original research and chosen by the candidate from one of the six subject groups.
The Creativity, Activity and Service (CAS) requirement met through student engagement in various co-curricular activities which involve artistic expression, creative projects, physical activity, and community service.
Theory of Knowledge can be taken as an IB course by any grade 11 student.
In May of each year, students, after having completed their two year program, sit for externally assessed examinations which, are graded on a 1-7 scale: 7 being the highest mark awarded. Students also complete a number of internally and externally assessed or moderated projects, papers, presentations and/or performances in each course. These assessments constitute a percentage of the final IB score in each course. Students will sit for mock exams in IB courses during the final exam periods in grade 11 and the midterm exam period in grade 12.
The IB Diploma is awarded by the IBO if:
CAS requirements have been met.
The candidate's total points are 24 or more.
There is no "N" (non-submission of work) awarded for Theory on Knowledge, the Extended Essay or for a contributing subject.
There is no grade E awarded for Theory of Knowledge and/or the Extended Essay.
There is no grade 1 awarded in a subject/level.
There are no more than two grade 2s awarded (HL or SL).
There are no more than three grade 3s or below awarded (HL or SL).
The candidate has gained 12 points or more on HL subjects (for candidates who register for four HL subjects, the three highest grades count).
The candidate has gained 9 points or more on SL subjects (candidates who register for two SL subjects must gain at least 5 points at SL).
The candidate has not received a penalty for academic misconduct from the Final Award Committee.