The Advanced Placement® Program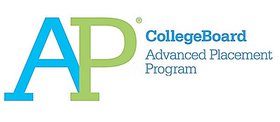 The Advanced Placement® (AP) program has been run by The College Board, a non-profit organization, since 1955. It offers a wide variety of rigorous, analytical and challenging college preparatory courses. Depending on performance, candidates can earn worldwide university credit. The design, delivery and assessment in these courses offer a unique learning experience as it enables students to gain deep understanding of the subject, to develop advanced skills in writing and problem solving and to become actively involved in the teaching process.
The AP program consists of 38 courses from which a student can choose, provided the courses are offered at our school. ACS Athens will offer the following AP courses in the academic year 2018-2019:
AP Calculus
AP Environmental Science
AP Spanish
Courses run for one year, at the end of which students take external, standardized tests provided by The College Board and administered by the licensed school.
The duration of the AP courses, compared to those of the IB, allows the students to design their own unique program that best fits their student profile and academic plans. In many instances, such programs have been proven to be more effective and timely for a great number of students.
Students receive a certificate for each AP course they complete. For each AP exam the student takes, AP courses can help students acquire skills and habits necessary for success in college. The rigor and advanced level of these courses make the AP program widely accepted by universities and colleges around the world. All AP courses are honors level and are designated on the transcript as such.