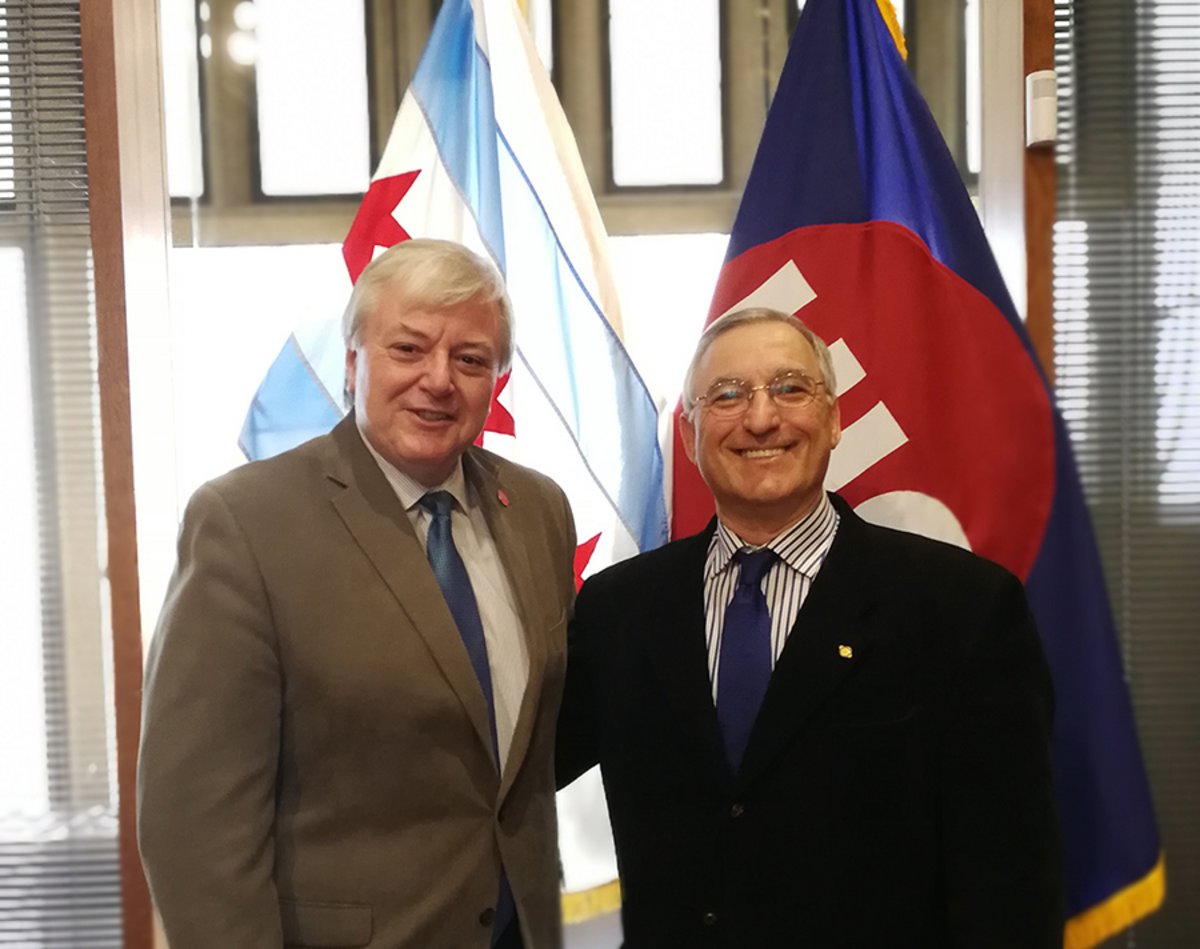 In his message to the Board of Trustees, Dr. Gialamas, President of ACS Athens, announced that the 2020 ACS Athens commencement speaker will be Dr. Michael Amiridis, Chancellor of the University of Illinois at Chicago (UIC).
Dr. Michael D. Amiridis took office as UIC chancellor in March 2015, ready to lead "a model of a public urban research institution in the USA, located in a most vibrant global city." A native of northern Greece, he was a first-generation college student who came to the U.S. to pursue graduate studies in chemical engineering at the University of Wisconsin-Madison.
Prior to becoming UIC chancellor, Dr. Amiridis spent more than two decades as a professor, researcher, and senior administrator at the University of South Carolina.
As UIC's chancellor, Dr. Amiridis heads Chicago's largest university with 16 academic colleges and one of the nation's largest medical schools.
UIC is Chicago's only public research university located in the heart of one of the world's great cities and a vital part of the educational, technological, and cultural fabric of the region. With more than 33,000 students, 16 colleges, a hospital, and a health sciences system, UIC provides students access to excellence and opportunity.
Commenting on receiving this invitation, Dr. Amiridis stated: "I am deeply honored to accept your invitation to be the Commencement Speaker for the 2020 graduating class of the American Community Schools, Athens. I am even more delighted, and humbled, to be invited by a UIC Ph.D. alumnus."