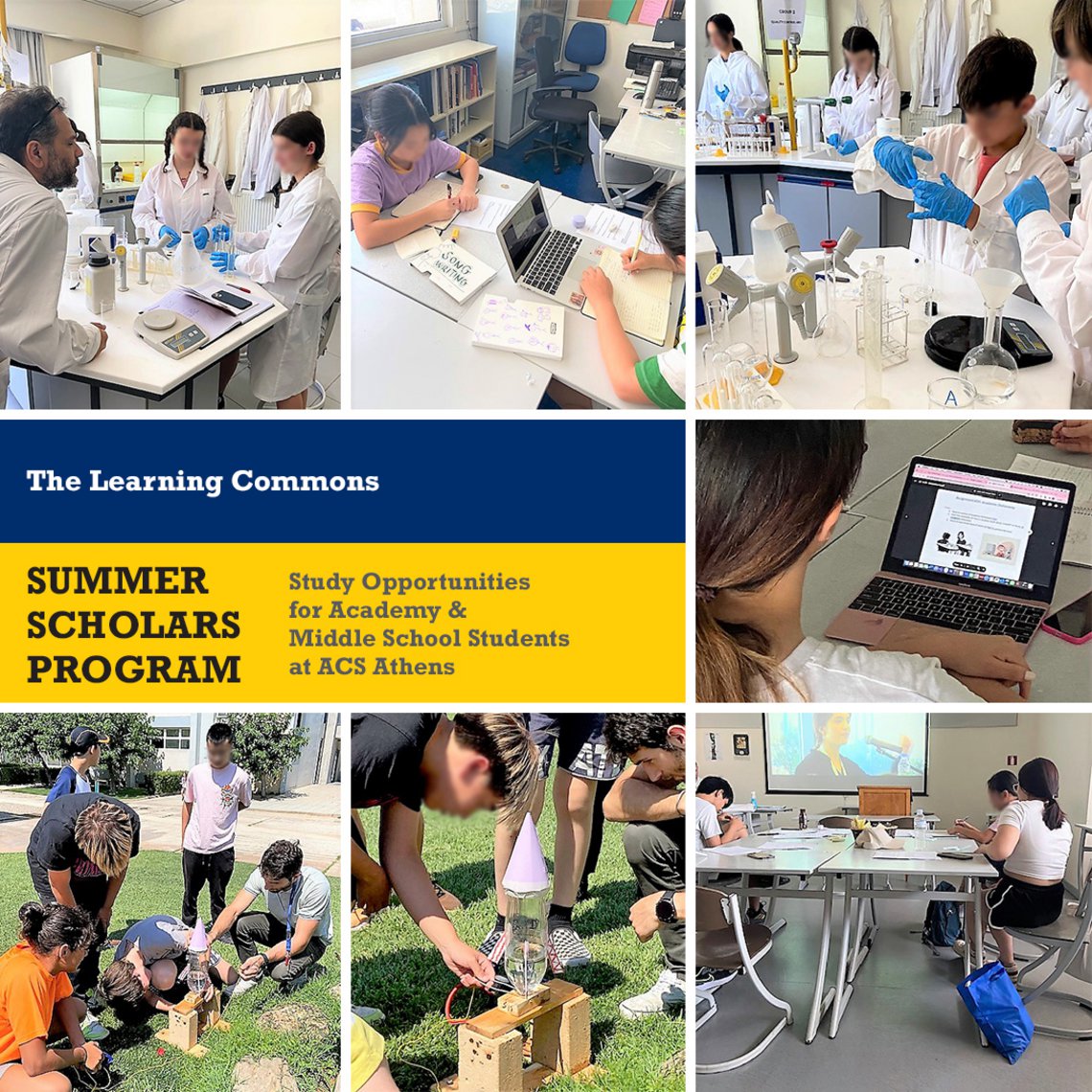 One exciting component of the Learning Commons is the Summer Scholars Program! Innovative courses led by our faculty run from June 19 to June 30, with the exception of Physical Education which runs from June 19 - July 7.
Our faculty share their passion with ACS Athens students sparking new ideas and concepts in their ever-developing minds!
This year was another amazing adventure for our students as they made their way into the summer! Courses included:
Artificial Intelligence
Forensics & Public Speaking
Robotics & Rocket Science
Chemical Curiosities
Song Writing
PE
Learn more about the Summer Scholars Program.