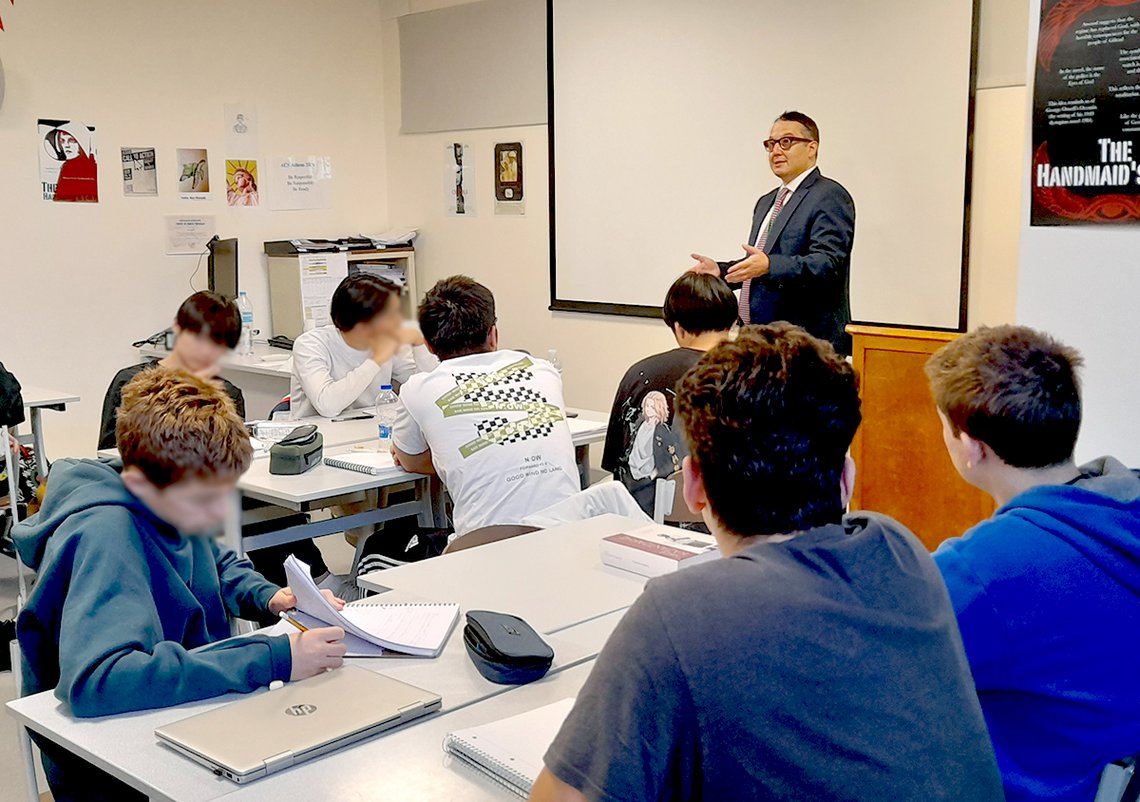 Professor Tziampiris, a distinguished academic holding the position of Professor of International Relations at the University of Piraeus and serving as the Director of the MSc Graduate Program in American Studies: Politics, Strategy & Economics in collaboration with New York University's Center on Global Affairs, brings a wealth of expertise to his role. In addition to his academic responsibilities, he holds the esteemed position of President of the Council for International Relations-Greece (CFIR-GR).
During a recent visit to the 10th-grade American History and Literature class, Dr. Tziampiris expressed admiration for our students, describing them as "high-caliber individuals exhibiting perfect behavior." He was particularly impressed by the comprehensive approach to education, noting that the curriculum not only encompasses American History but also instills the value judgments that played a pivotal role in shaping that history.
In his engaging presentation, Professor Tziampiris shared intriguing insights into early American History. Moreover, he shed light on the historical ties between the American government and the Filiki Eteria, emphasizing the support provided during the Greek Revolution. His visit enriched our students' understanding of the global context surrounding American history and highlighted the significance of the interconnectedness of historical events.