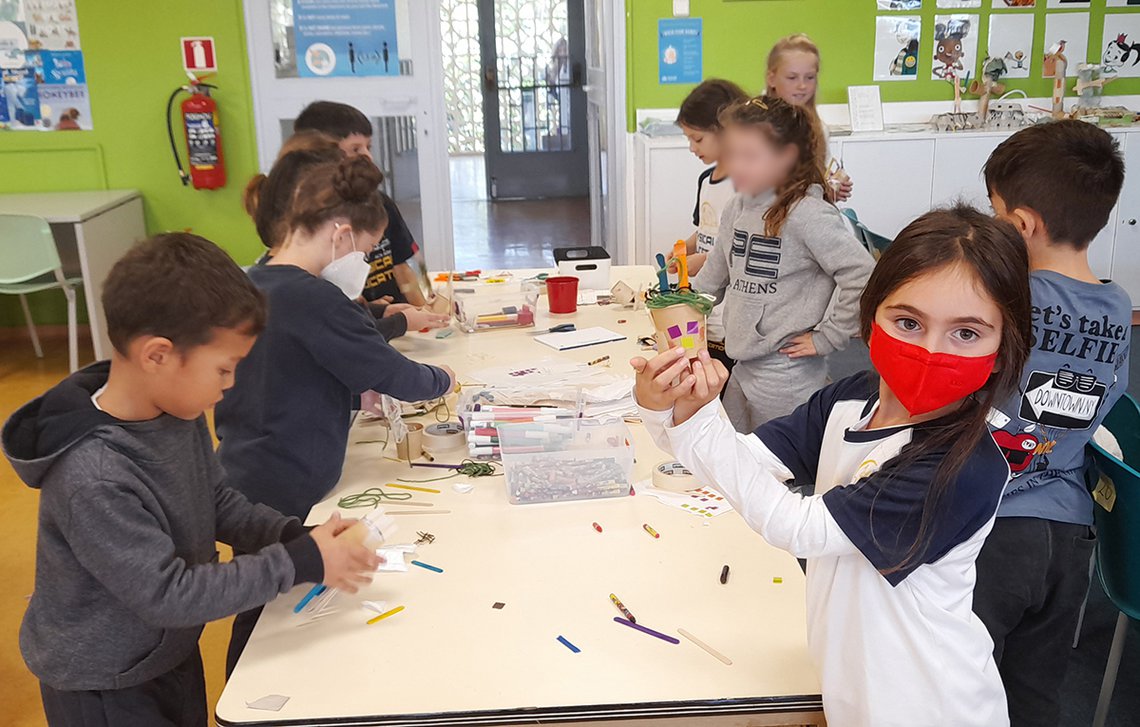 What do you get when you put literature and STEAM activities together? Teamwork, creativity, problem-solving skills, and lots of fun!
ACS Athens Elementary School Librarian Ms. Caroline Rowell Miller creates a Maker Space for second-graders that is buzzing with creativity and enthusiasm. A maker space is a space that contains various materials where students can enter with an idea and leave with a complete project.
"I give them a STEAM challenge, such as using various recyclable supplies to make a scarecrow that can stand on its own, based on the book I read to them called Scarecrow. The kids loooove it, and they don't realize all of the things they're learning while doing it!"
ACS Athens faculty incorporate maker spaces to allow students to explore, transform, improve or create something new by utilizing STEAM skills that they are learning. And this just might one day turn them into tomorrow's innovators.