The transformative power of the Youth-to-Youth Program has sparked a culture of learning and giving that has embraced the entire ACS Athens Community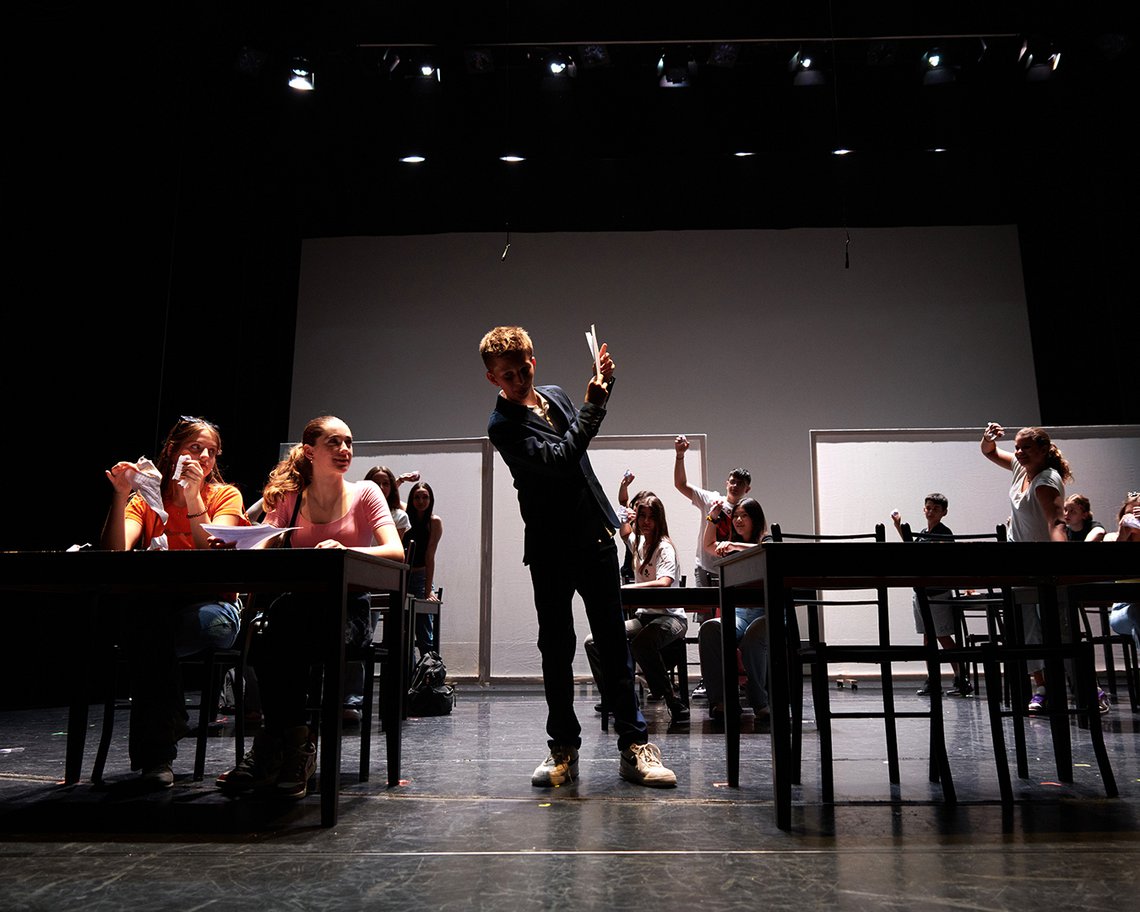 The Graduation of Amanda B., written and performed by the 7th and 8th grade Drama students, tells the tale of two brave Middle Schoolers from a distant land. Forced to leave their home, their families, and everything they know, they become refugees in a new country in search of safety and education. Their destination? A prestigious private school with students who are more focused on social media superstardom and cruel power games rather than what's truly important in life. But, when these two worlds collide, something unexpected happens.
The Graduation of Amanda B. was created by the MS Drama students in the style of Devised Theater. Using the Youth-to-Youth Program as inspiration and a starting point, the two classes embarked on a unique journey. From identity-building activities to collaborative brainstorms, from play and improvisation to in-depth research and scriptwriting, the students immersed themselves in a creative process that, four months later, resulted in the creation of a complete theatrical production.
The Graduation of Amanda B. was presented on Wednesday, May 31st, at the ACS Athens Theater with great success!