The 2nd Season of the ACS Athens Owlcast is here!
In the first season of the Owlcast, we talked with more than 40 individuals from the school community, teachers, alums, visitors, and of course students, discussing what makes life at ACS Athens exciting, rewarding, and most of all, memorable. Our "unofficial" motto is "never a dull day." This was reflected in all our episodes, which are accessible through all the major podcast platforms and under the News and Productions section of our website. Last year, we discovered that everyone in our community has a lot to say, what inspires them and what they aspire to do in the year and years to come.
In the new season of the Owlcast, we will bring to you more faculty and student stories from the Life @ ACS Athens, but also stories from Colleges visiting our campus every year, parent stories, and much more!
We kick off this year's Owlcast with the President of ACS Athens, Dr. Peggy Pelonis, who steers the school through the post-COVID era, that is full of the teachings of online learning, community building and meaningful engagement benefitting everyone
With Dr. Pelonis, we discuss:
this year's vision for the school;
her Friday reflection note to the community;
how can a 2nd grader be inspired to be a Conscious Global Citizen;
and of course, who is the Hero in the story of ACS Athens.
---
Here's how to listen to the ACS Athens Owlcast and don't forget to subscribe or follow:

Apple Podcasts: Go to ACS Athens Owlcast on Apple Podcasts

Spotify: Go to ACS Athens Owlcast Podcast on Spotify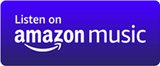 Amazon Music: Go to ACS Athens Owlcast Podcast on Amazon Music

Google Podcasts: Go to Google Podcasts, login to your Google Account, click "Add by RSS Feed" and paste the following URL in the field: https://acs-owlcast.castos.com/feed
OR,
Happy listening!