With the overabundance of information available at our fingertips, or through our Augmented Reality glasses or via the Metaverse, it's becoming more and more critical that we know what information is knowledge and what knowledge can be useful and for what purpose. Students of international schools are being asked to make this distinction. How do we know that we know? What do we know? What is the extent of our knowledge? How are we to decide, in any particular case, whether we know? and, What are the criteria for knowing? These are some of the questions that are at the heart of the Theory of Knowledge course.
TOK students of the International Baccalaureate Diploma program must consider them and attempt to answer through their work. These are questions that philosophers are pondering for centuries, with every era giving different answers. We are talking about higher-level thinking. And what better way to learn than to understand and create knowledge by thinking about what is knowledge.
IB students of ACS Athens gathered this year to present their TOK question and their findings at their annual exhibition of Theory of Knowledge that was held in the Theatre lobby. We were there to see and hear from some of them.
---
Here's how to listen to the ACS Athens Owlcast and don't forget to subscribe or follow:

Apple Podcasts: Go to ACS Athens Owlcast on Apple Podcasts

Spotify: Go to ACS Athens Owlcast Podcast on Spotify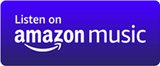 Amazon Music: Go to ACS Athens Owlcast Podcast on Amazon Music

Google Podcasts: Go to Google Podcasts, login to your Google Account, click "Add by RSS Feed" and paste the following URL in the field: https://acs-owlcast.castos.com/feed
OR,
Happy listening!