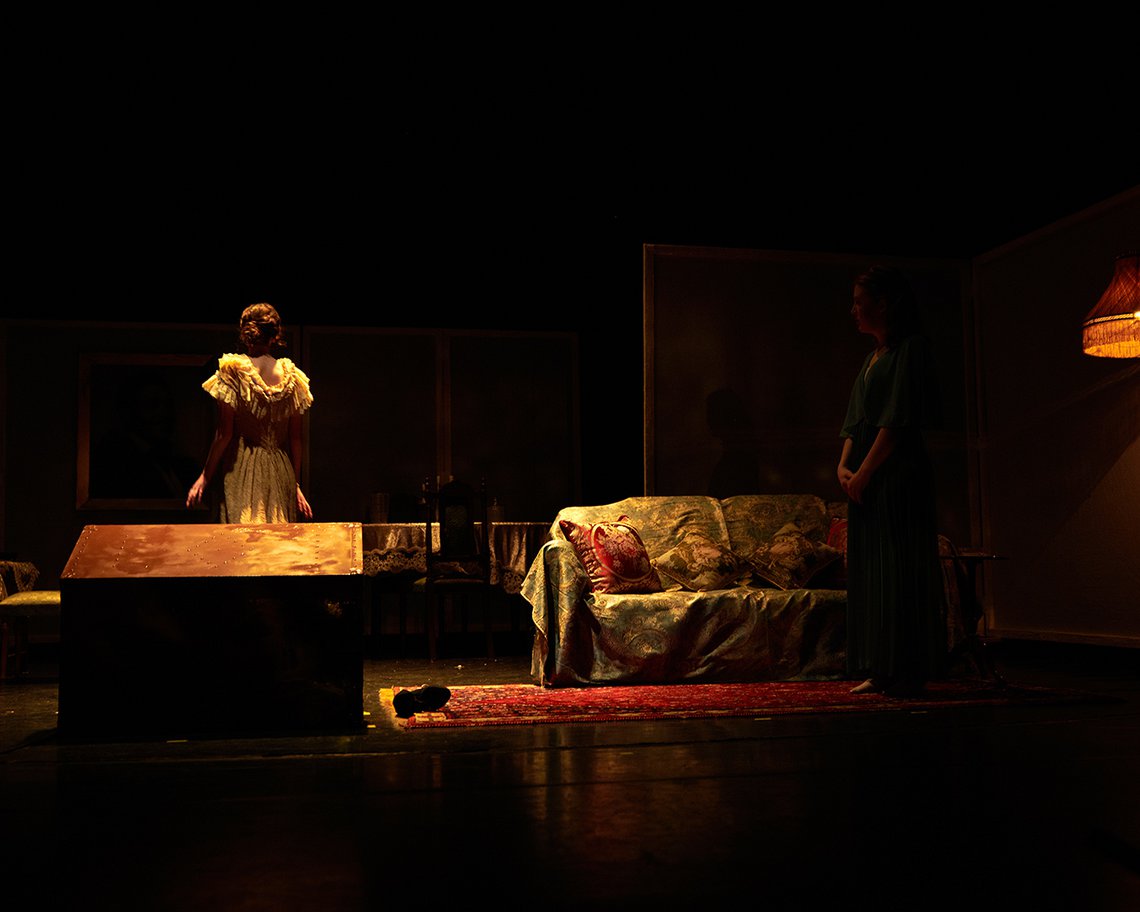 After a prolonged hiatus, the ACS Athens Theater staged its first full-scale production since 2017 on Wednesday, May 3rd. The Honors IB Year 1 students delivered a nuanced and highly professional rendition of Tennessee Williams' The Glass Menagerie. The painstaking effort that each cast member invested in researching, analyzing, preparing, designing, and rehearsing paid off with a magnificent five-star performance that will be etched in the audience's memory for years to come. Every element, from the impeccable set design to the meticulously crafted props and lighting, was simply exquisite. This theatrical masterpiece that launched Williams' illustrious career is brimming with eloquent language and unforgettable characters and delves into the enduring yet confining aspects of love and family.
"The words and deeper messages of Tennessee Williams came to life on the stage of ACS Athens by the IB Year 1 students in a performance that was the epitome of students as architects of their own learning - their interpretation of the characters' desires to find deeper meaning in their lives captivated the audience. The audience was transported into the living room of the Wingfield family, made all the more immersive with music, movie reels, lighting, stage design, and special effects, all created by the students under the facilitation of Director and IB Teacher Mrs. Sofia Thanopoulou. To be back in the theater after the pandemic as an entire student body to celebrate the work of our students was made even more memorable with this powerful interpretation of The Glass Menagerie. Congratulations to all of the student actors, creative design specialists, our parents of the PTO, and to Mrs. Thanopoulou, who brought it all together as a life-changing learning opportunity."

- David Nelson, Academy Principal.