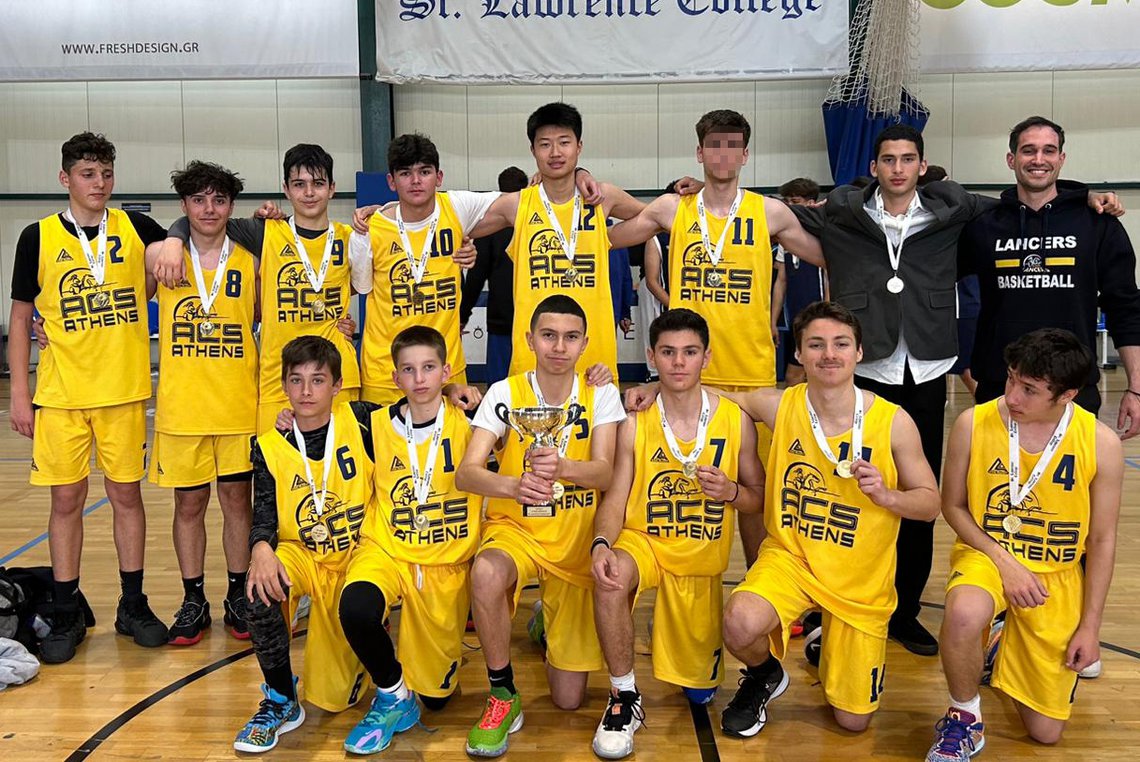 The last event of the winter sports season took place at St. Lawrence with the JV boys basketball team competing in their local tournament. It was an exciting day for our players and coach as the game that led them to the final was won after two exciting and intense overtime periods.
Our boys team played in the final against St. Lawrence and clinched first place; the scores of their games are: ACS Athens vs Byron 50-35, ACS Athens vs St. Catherines' 56-51 (double overtime) and ACS Athens vs St. Lawrence 61-50.
Congratulations to the JV boys team and their coach!