Bennett, Jamee, Faculty, Science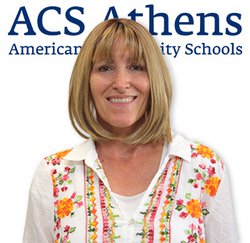 Ms. Jamee Bennett was born and raised in Eugene, Oregon. She went to Brigham Young University where she earned her B.A. in Human Development and Teaching Certificate for Elementary Education. Later, Jamee earned her M.A. in Elementary Education at Northern Arizona University. She has taught various elementary grades in Arizona, Utah and Idaho. In addition, she taught 2nd grade English at a Dual Language Chinese Immersion School for 3 years. During the last 4 years, Jamee made a career change to teach Junior High Science 8th grade. She completed her middle school science requirements for an Integrated Science Endorsement in Utah.
Jamee has 4 children, one of which goes to ACS Athens! Her hobbies include gardening, cooking, and snorkeling. Her personal goal is to be a lifelong student and contribute to this amazing world. Her goal for her students is to inspire a love of science and instill the power to make a difference. She is so happy to be joining ACS this year and teaching middle school science!
email: bennettj@acs.gr