Ktorides, Elizabeth, Faculty, Language and Literature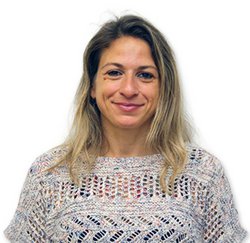 Ms. Elizabeth Ktorides attended ACS Athens K-12 and returned to teach in 2016. She studied at Bard College in Upstate New York where she received a B.A. in Literature in 2005. Ms. Ktorides received EFL teacher training from CELTA run by Cambridge, and her teacher training and certification from the University of Western Florida. She is currently completing her MA in Folklore and Southern Culture at the Northwestern State University of Louisiana.
After completing her BA, Ms. Ktorides moved back to Greece and began her career as an educator through tutoring. She also worked as a Shadow Teacher at ACS Athens for four years. Looking for change and adventure, Ms. Ktorides moved to Bratislava, Slovakia, where she taught Middle and High school Literature for one year and preschool for three years at the American School, QSI. At QSI, Ms. Ktorides participated in the Professional Development Conferences both as an attendee and as a presenter delivering presentations about Behavioral Differentiation and a two-day workshop titled Playing as "Learning in Early Childhood." Additionally, Ms. Ktorides has also attended a number of conferences on Learning Differences at ACS Athens. She also completed two IB Workshops for both Language A: Literature and Language A: Language and Literature. Currently, she teaches IB English A: Language and Literature Years 1 and 2 as well as 9th-grade Combo.
email: ktoridese@acs.gr