Xiggi, Chryssoula, Administrative Assistant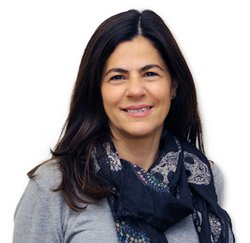 Ms. Chryssoula Xiggi holds a Certificate in Teaching English as a Foreign Language and a License in English as a Second Language (ESL) recognized by the Greek Ministry of Education and Religious Affairs. She also holds the HAU Diploma in Translation having completed the Two-year Program in General and Specialized Translation from English into Greek.
At ACS Athens, Ms. Xiggi has held positions in the Middle School as the Counseling Office Secretary and the Middle School Principal's Administrative Assistant, in the Academy she has served as the Registrar, the Administrative Assistant to the Director of the Student Services, and the Assistant to the IB Director. She currently holds the position of the Administrative Assistant to the Elementary School Principal, and she provides the translation services at ACS Athens. She is the liaison between ACS Athens, Greek schools, and the Ministry of Education in regard to enrolment services and the issuance of the ACS/IB Diploma equivalence to the Greek High School Diploma. She is proud to be a member of the American Community Schools of Athens, Greece.
Ms. Xiggi believes that education empowers individuals to grow and become active and ethical citizens, making a positive contribution to the world.
email: xiggic@acs.gr