Manousaki, Kleoni, Faculty, Art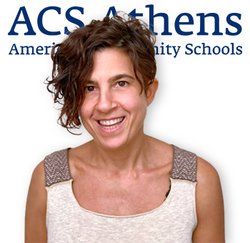 Kleoni Manousaki studied Art and Design at Columbia College Chicago where she received her Bachelor of Arts. She continued her studies at the New York University Tisch School of the Arts and received her Master in Interactivity and New Media. She completed her Post-Master as a researcher at A.pass (advanced research and scenography studies) in Brussels exploring contemporary ceremonies and rituals in the arts.
She has taught Video Art at Tisch School of the Arts and New Media at Parsons School of Design | The New School.
She has facilitated art exploration programs for groups of mixed abilities with the ALMA organization in collaboration with the Onassis Foundation and the Hellenic Ministry of Culture to bring awareness and try to break the social boundaries amongst the different groups.
She has taken part in many residencies around the world including the Lower Manhattan Cultural Council, Zsenne Art Laboratory, and the Bains Connective, among others, and has exhibited and staged multiple public performances in venues around the world, such as Times Square in NY, the Brooklyn Museum, the New York City Subway, the Union Square in NY, Syntagma Athens, Krinos Lime Factory, Agathi Art Gallery, and a 17th Century Cretan Byzantine Church.
She recently completed an expressive art therapy program with Avi Goran Bar which has increased her appetite to explore the therapeutic qualities of art making.
email: manousakid@acs.gr