Benetatos, Tassos, Faculty, Music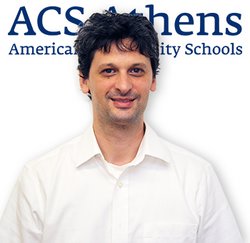 Mr. Tassos Benetatos studied music at Northwestern University in Illinois where he obtained his Bachelor in Music in 2002. He then spent a year studying classical guitar with Evangelos Boudounis and in 2004 went to the Hochschule fur Musik "Hanns Eisler" in Berlin where he obtained the German Diploma in Classical Guitar Performance. He has experience as a music instructor and freelance musician and has obtained extensive knowledge in guitar performance practices in Hellenic music traditions of the early 20th century. He has a passion for Music history and continues to explore a wide range of musical styles.
Mr. Benetatos is an ACS Athens alumnus and is now in his seventh year teaching at ACS Athens.
email: benetatost@acs.gr