Thanopoulou, Sophia, Faculty, Drama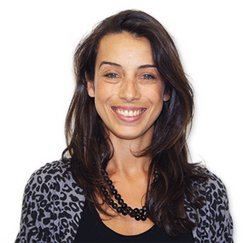 Ms. Thanopoulou received her degree in Theater Studies from the National University of Athens and a Master of Arts in Physical Theater from the universities of Surrey & Royal Holloway University of London.
She is a trained performer and dancer and has appeared in numerous venues, including the Athens Concert Hall, Michael Cacoyannis Foundation, and the Opening Ceremony for the Athens Olympics 2004. She worked in a wide variety of capacities in the theater before discovering her love for teaching in 2004.
Ms. Thanopoulou holds a teaching license from the University of Athens and from the Teaching Council UK (QTS), where she first started teaching and built the programs for A Level and BTEC Drama & Performing Arts in 3 different inner-city London schools. She started at ACS Athens in 2007, and since then, she has developed the curriculum for Middle School and Academy Drama and the syllabi for IB Theater; she has directed 18 full-scale student productions as well as numerous smaller performance projects; she has been responsible for the school's participation in the Panhellenic Forensics Tournaments, yielding many distinctions every year; she is the principal coach of the Duet Acting team and every year offers a variety of performance-related extracurriculars; she has shared her insights and experience in conferences like ECIS and the Learning Differences Conference. She is a firm believer in the power of arts in education and does everything in her power to address her students' creative needs and celebrate their talents.
email: thanopoulous@acs.gr