Saccopoulos, Philippos Elias, Academic Advisory 9 & 10, Counseling Specialist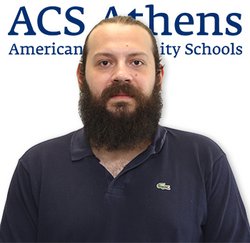 Philippos Elias Saccopoulos holds a B.Sc in Sports Management from the American College of Greece and a M.Sc in Counselling and Psychotherapy and is working towards a PhD in Psychology from the University of Bolton.
Having received training in counselling and psychology, Philippos worked as a counselling psychologist at the American College of Greece in 2020-2021. Philippos has decided to pursue a career in education to enable students to become the best version of themselves. To Philippos, being the Academy Advisory teacher for 9th and 10th grade students is a privilege as these are critical periods in shaping a student's future.
email: saccopoulosp@acs.gr