Pakos, Christos, Faculty, Computer Science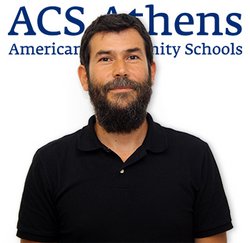 Mr. Pakos was born and raised in Athens, Greece. He holds a B.Sc. in Mathematics and a Master of Science degree in Computer Communications And Networks.
He worked for major IT companies (IBM, Lenovo and others) for several years, before he decided to officially enter into the field of education. He has been teaching Mathematics & Computer Science for the past 14 years.
He believes in motivating and inspiring students not only to achieve academic goals but also personal ones. His interests include trekking, reading and woodcarving.
email: pakosc@acs.gr