Orrego Tamayo, Maria Marcela, Faculty, Spanish Language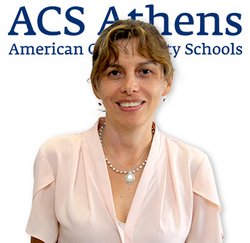 Mrs. Maria Marcela Orrego T. was born in Bogotá, Colombia. She has a Bachelor in Child and Family Pedagogy from the Pontificia Universidad Javeriana, Colombia. She worked for many years in different schools in Bogotá.
She pursued postgraduate studies in 'Teaching English as a Foreign Language at the School of Education of the University of Bristol. Her Master's thesis focused on bilingual education in primary schools, gaining valuable knowledge in the field through her research and coursework.
From 2003 until 2006, she worked in England as a Senior Nursery Nurse and as a teacher assistant.
She relocated to Greece in 2007 and has since taken a variety of courses and seminars organized by the Office of Education and Science of the Spanish Embassy in Greece, Universidad de Alcalá de Henares, the National and Kapodistrian University of Athens, and the Asociación de Profesores de Español e Hispanistas en Grecia (ASPE).
She also completed a web course on teaching Spanish online to children, which focused on the use of digital tools.
She has extensive experience teaching Spanish as a Foreign Language from 2007 to 2023 in various language schools in Athens.
She is passionate about teaching and assisting her students to grow and become independent learners. She is also committed to creating a positive learning environment.
In her free time, she enjoys traveling, taking walks in nature with her family, and cinema.
email: orregotamayom@acs.gr