Legorreta, Dennisse, Faculty, Spanish Language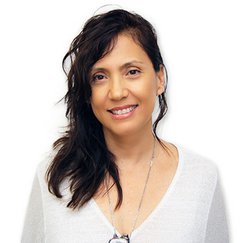 Dennisse Legorreta was born in Mexico. She studied Communication Science and Hispanic Literature at Universidad Iberoamericana in Mexico City (1989). She also holds a Master's degree in "Teaching Spanish as a Foreign Language" (1991).
Mrs. Legorreta has special training in teaching IB & AP Spanish. She has taught them for more than 14 years. She is currently teaching Spanish IB Ab initio years 1 & 2, Spanish B SL/HL years 1 & 2, and Spanish AP.
Ms. Legorreta loves traveling, dancing, and singing. Animals are her passion.
email: legorretad@acs.gr