Konstantopoulos, Dimitris, Faculty, Math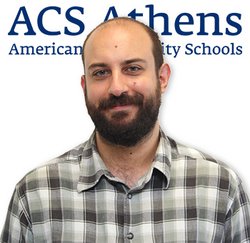 Dimitris Konstantopoulos holds a BSc in Physics from the National and Kapodistrian University of Athens (NKUA).
He is very passionate about teaching and generally about imparting knowledge to younger generations. Over the years, he has accumulated extensive experience in the private sector as an instructor at different levels, including Middle and High School.
Alongside teaching, Mr. Konstantopoulos loves music. He is a student at Nakas Conservatory, studying the electric guitar.
Mr. Kostantopoulos highly values the effort to perpetually progress in terms of knowledge, a philosophy he is looking forward to sharing with all ACS Athens students.
email: konstantopoulosd@acs.gr