Januzzi, Michael, Faculty, English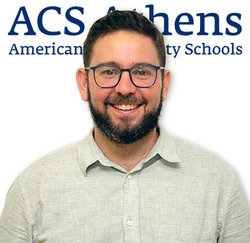 Michael Januzzi was born and raised in San Diego, California. Mr. Januzzi received his B.A. degree in Political Science, with a Minor in Writing from the University of California. After University, he spent three years teaching and coaching middle and high school students on civic engagement and community empowerment projects in Michigan and New Orleans. Michael further expanded his love of teaching and travel when he taught English as a second language in China. Michael then returned to America to complete his Masters degree in Education, with a focus in Counseling and Guidance from Point Loma Nazarene University in California. His thesis analyzed the various goal setting strategies for improving student academic achievement and self-efficacy. Michael has over 20 years of experience teaching English and counseling middle and high school students in the USA.
Michael looks forward to using his student-centered educational philosophy and diverse experience to improve the writing and communication skills of all ACS students.
email: januzzim@acs.gr