Gontzes, Leonidas, Faculty, Social Studies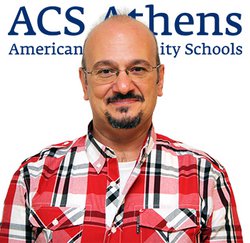 Leonidas (Leo) Gontzes is a historian and a political analyst born in New Jersey and raised both in the U.S. and Athens, Greece. Mr. Gontzes has a Bachelor's degree in History from Emory University (Atlanta, Georgia, USA), and two graduate degrees in European History from University College Cork (Cork, Republic of Ireland) and Diplomacy, with an international conflict management concentration, from Norwich University (Northfield, Vermont, USA). He has been teaching History, Government and Politics, and International Relations at several international institutions in the Greek capital and abroad since 1999 at secondary school level as well as on the graduate and undergraduate levels. He taught at New York College from 2001 to 2021 and at Empire State College (State University of New York) from 2007 to 2021. Moreover, he held the office of Associate Dean heading New York College's International Relations Department from 2008 to 2018. His responsibilities have also included the office of Academic Director of Graduate Studies at the New York College Educational Group in Athens, Greece, for a total of ten years (2006-2016).
His papers include: "Re-Examining the 1925 Bulgarian Incident", "To what extent has the United States used the international economic system in order to exert power in global politics?", 'Evaluating peacekeeping, peacemaking, and peace enforcement in Kosovo", "Security and Post-Conflict Reconstruction in Kosovo", "Organizing and conducting a future military intervention in Bosnia-Herzegovina". He has co-authored articles for CNN Greece on U.S. foreign policy in the Middle East and Eastern Europe, and has appeared several times on Greek and Arab television, as well as Radio France International, as a political analyst vis-à- vis U.S. and Greek political developments.
This year he will be teaching IB History Years I and II, American Studies Combo Grade 10, IB TOK Year I, Grade 6 Social Studies, and Grade 7 Social Studies.
e-mail: gontzesl@acs.gr