Drogaris, Emilia, Faculty, Social Studies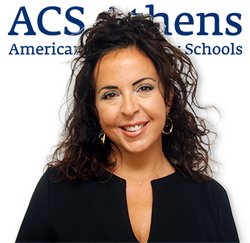 Ms. Drogaris is originally from New York, NY. She holds a Bachelor of Arts from Oberlin College in Oberlin Ohio, a Master of Science from the Athens University of Economics and Business, where she graduated with honors and Master of Science in Educational Theory and Practice from Arkansas State University.
Before coming to teach at ACS Athens, Ms. Drogaris was a teacher at William E. Grady High School in New York. Upon moving to Greece, she held various positions in international business including Manager of Sales and Marketing for an American multinational for the Middle East and African regions. She decided to return to her true love which is teaching. This is her 15th year at ACS. She is teaching two sections of IB Economics HL and one section of IB Business Management HL. Ms. Drogaris is an IB Examiner and has been involved in many student activities over the years.
email: drogarise@acs.gr