Dimitropoulos, Angelos, Faculty, Physical Education Division Chair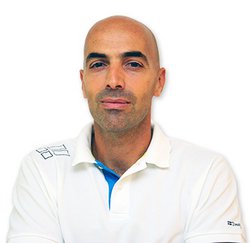 Mr. Dimitropoulos is a Physical Education Teacher and Department Chair for Physical Education. He earned his Bachelor Degree in Physical Education from the University of Physical Education and Sport Science in Athens (1996) and then received his Masters Degree through an International Olympic Committee's Program (MEMOS - Executive Masters in Sports Organisation Management), from University of Lyon, France (2001).
Mr. Dimitropoulos has worked as the Baseball Competition Manager for the Athens 2004 Olympic Games and has also observed the Sydney 2000 Olympic Games. He has published a book on baseball (2001).
He authored a chapter in the 2016 publication "Revolutionizing K-12 Blended Learning through i2Flex Classroom Mode".
Mr. Dimitropoulos has been the Varsity Girls Basketball coach, Varsity Boys Volleyball coach and HS Track & Field coach since 2006.
He is a certified lifeguard and an emergency responder (CPR/First Aid for adult/child/infant).
Mr. Dimitropoulos was raised in Athens, Greece.
email: dimitropoulosa@acs.gr