Nelson, David, Academy Principal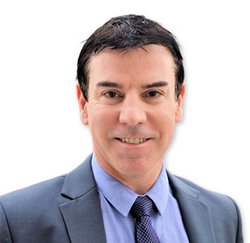 Dr. Nelson has been in education since 1990 and Principal of the ACS Athens Academy since 2019. He taught social studies for nearly 30 years while also holding a variety of leadership positions, including Coordinator of Professional Development and Growth at ACS Athens since 2014, Department Chair, Athletic Director and Activities Coordinator.
Dr. Nelson has been at the American Community School of Athens since 2000 and draws from years of classroom experience. He has taught American Studies, European History, IB History and Theory of Knowledge, to name a few, where he applied his vast experience with curriculum design and was instrumental in establishing the integrated team taught courses we now call the "Combo". Prior to teaching in Athens, he taught for ten years in secondary schools in Oregon, USA. Additionally, Dr. Nelson has been extremely active working with other international schools through the Near East South Asia Council of Overseas Schools (NESA), where he served as the school representative for over 10 years and more recently as a member of the Professional Development Advisory Committee (PDAC).
Believing in the importance of co-curricular activities, he coached cross country and track for over twenty years, and was the Coordinator of the Model United Nations program at ACS. He enjoys frequent travel, snowboarding, and running. Dr. Nelson, has Doctorate of Education in Educational Leadership from Wilkes University, a Master of Arts in Education from Western Oregon State University, and a Bachelor of Arts in History from Pacific University. Additionally, Dr. Nelson is an accredited National Trainer/Facilitator for the National School Reform Faculty® in Bloomington, Indiana and specializes in Collaborative Group Processes and work in Critical Friends Groups. He is also the founder and creator of Equity Maps® app, used by thousands educators world-wide who seek to engage all voices in the classroom.
email: nelsond@acs.gr