Sabbagh Library & Literacy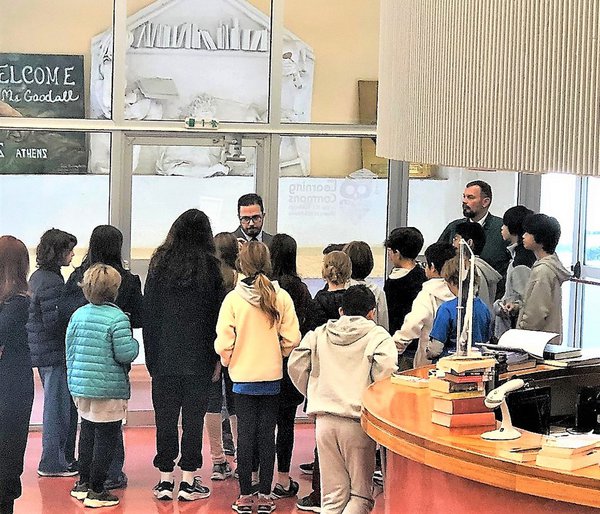 "The more you read, the more things you will know. The more that you learn, the more places you'll go."

~ Dr. Seuss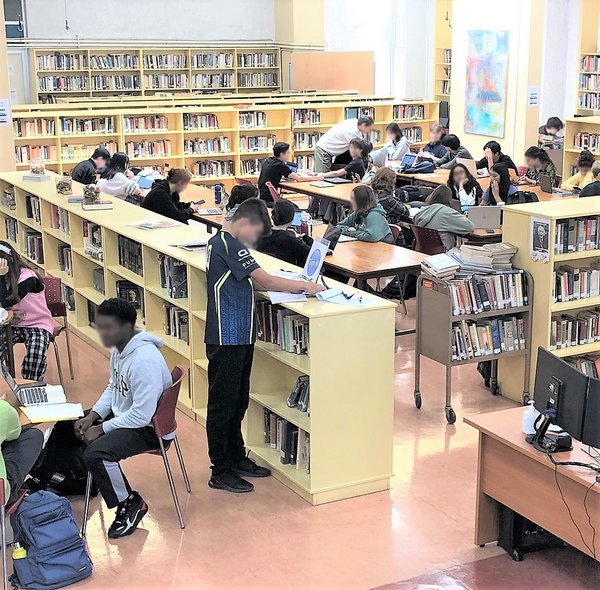 Housed in the Learning Commons, the Sabbagh Library holds a large book collection and online database which students can discover on their own or with the help of the experienced librarian. Computers are also available for students to use and access information that is not available on the internet, all of which has been reviewed by experts in their respective fields. With these resources students will become
architects of their own learning
.
The Sabbagh Library offers support to all Middle School, Academy students as well as Upper Elementary School students.
Accessing the Sabbagh Library
It is open daily 9:00 am - 5:30 pm.
Faculty, students and parents may address a matter to our librarian: Dr. Marco V. Crivellaro who is stationed on the 1st floor of the library.
Contact: in person or via email at crivellarom@acs.gr.
Services
Assistance in finding books - Our library has more than 30,000 printed books both fiction and non-fiction and over 3,000 ebooks to choose from. Our fiction collection consists of Classic Fiction books and Young Adult Fiction books in all the different genres: Fantasy, Realistic, Historical, Mystery, Dystopia and Science Fiction. In addition, there are many Non-Fiction books on different topics for reading and for research.
Assistance using ACS Athens available Databases - ACS subscribes to a number of research databases which are a good place to start your research. The databases available are: EBSCO, Britannica, Digital Public Library of America, Europeana Collections, Merriam-Webster's Dictionaries, Scholarpedia, the CIA World Factbook and World Leaders, the United Nations Data and Statistics, World Bank Open Data, the Stanford Encyclopedia of Philosophy, Ancient History Encyclopedia, History World, Science Daily, Encyclopedia of Life, Science Direct.