Nelson, David, Academy Principal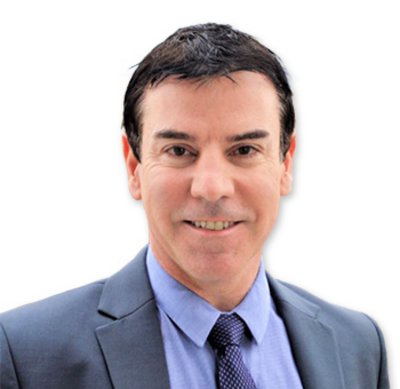 Dr. Nelson has been in education since 1990 and Principal of the ACS Athens Academy since 2019. He taught social studies for nearly 30 years while also holding a variety of leadership positions, including Coordinator of Professional Development and Growth at ACS Athens since 2014, Department Chair, Athletic Director and Activities Coordinator. Dr. Nelson is also well on his way towards his doctorate degree in International Educational Leadership, believing that continuing education and collaboration with other leaders makes for a stronger community of practice.
Dr. Nelson has been at the American Community School of Athens since 2000 and draws from years of classroom experience. He has taught American Studies, European History, IB History and Theory of Knowledge, to name a few, where he applied his vast experience with curriculum design and was instrumental in establishing the integrated team taught courses we now call the "Combo". Prior to teaching in Athens, he taught for ten years in secondary schools in Oregon, USA. Additionally, Dr. Nelson has been extremely active working with other international schools through the Near East South Asia Council of Overseas Schools (NESA), where he served as the school representative for over 10 years and more recently as a member of the Professional Development Advisory Committee (PDAC).
Believing in the importance of co-curricular activities, he coached cross country and track for over twenty years, and was the Coordinator of the Model United Nations program at ACS. He enjoys frequent travel, snowboarding, and running. Dr. Nelson, has Doctorate of Education in Educational Leadership from Wilkes University, a Master of Arts in Education from Western Oregon State University, and a Bachelor of Arts in History from Pacific University. Additionally, Dr. Nelson is an accredited National Trainer/Facilitator for the National School Reform Faculty® in Bloomington, Indiana and specializes in Collaborative Group Processes and work in Critical Friends Groups. He is also the founder and creator of Equity Maps® app, used by thousands educators world-wide who seek to engage all voices in the classroom.
email: nelsond@acs.gr
McGowan, Mark, Director of IB/AP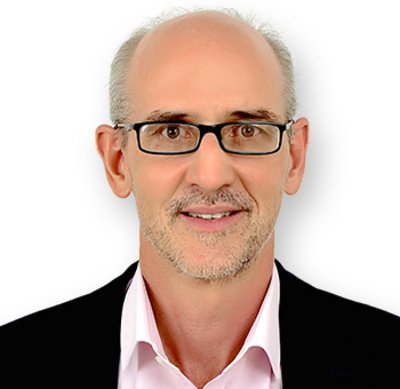 Born and raised in Philadelphia, Pennsylvania, Mr. McGowan obtained a Bachelor's Degree in Communication Studies from Northwestern University, a Master's Degree in Creative Writing from Emerson College and a Postgraduate Certificate in Education from the University of Buckingham, in the UK.
Mr. McGowan has a vast amount of international experience, particularly in the International Baccalaureate's Diploma Program. Since 1999, he has worked in Greece, Belgium and the United Arab Emirates, where he has taught IB English B, English A Literature, Language and Literature, AP English and the Theory of Knowledge. With a keen interest in assessment and curriculum development, he became an IB examiner and workshop leader for both English A and ToK. He has published several articles and videos on integrating ToK into a school's curriculum, and he co-authored the most recent English B Coursebook published by Hodder Education. He has held various leadership positions, including ToK Coordinator and Head of English at the International School of Brussels, and BTEC Coordinator at the JESS school in Dubai. In 2019, he obtained a Certificate of International School Leadership from the Principal's Training Center in London.
Believing that cross-curricular events enhance student learning, Mr. McGowan has organized several student-centered activities, such as excursions to TEDx Talks, student-led workshops for Brussels area schools and speaker programs where professionals shared their insights into the relationship between education and experience. These initiatives are born from the idea that the more opportunities students have to apply their knowledge, the more enriched they become.
An avid reader, sports fan and supporter of the arts, Mr. McGowan also enjoys travelling, swimming, cycling and spending time with his family. He is excited to be joining ACS as the Director of IB and AP Programs because the school's values of academic excellence, community service and global citizenship are perfectly aligned with his educational philosophy, and he hopes to use his experience to make a valuable contribution to the school community.
email: mcgowanm@acs.gr
Andrikopoulos, Dora, Elementary School Principal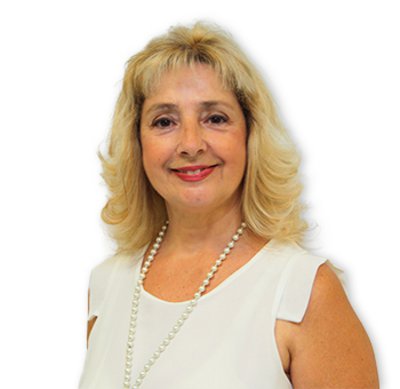 Ms. Andrikopoulos, born in Melbourne, Australia, earned a Bachelor of Science Education with a major in Mathematics from Melbourne University, Australia 1983.
Ms. Andrikopoulos has been teaching at ACS Athens since 1989. She has taught Science and Mathematics at all elementary, middle, and academy levels and has worked extensively with the curriculum.
Ms. Andrikopoulos has also held Math Bowls, Math Clubs, Mathematical Olympiad Programs, and SAT classes for interested and motivated students. She has taught students in the Youth-to-Youth Program, helping them adjust and integrate within a regular daily school program.
Ms. Andrikopoulos has been JK -12 Mathematics Coordinator for over ten years, developing and implementing curriculum initiatives. She has also led the school as an Internal Coordinator for Accreditation, leading the Middle School with Action Research and supporting the Sustaining Excellence protocol.
Through many enriching experiences during her teaching career, Ms. Andrikopoulos has published articles on "The Art of Teaching Mathematics" and "Brain Research and Cognitive Thinking". She has also been an active participant and school presenter at NESA Conferences in Europe and Asia, AERO Mathematics Conferences in Europe, and USA, ICODL and EDEN-OSOS Conferences in Athens, Greece.
Ms. Andrikopoulos has also published a series of mathematics books, "Mathematics A Thematic Approach Books 1, 2, 3" for upper elementary and middle school students to help them consolidate, use, and apply mathematical concepts. She has also published a mathematics book "General Knowledge Math Refresher" to help educators prepare easily and thoroughly for their Teaching Certificate.
As a scholar and educator, her research in recent years has involved finding ways to enhance conceptual understanding of mathematics. Her Action Research work mainly focused on Cumulative Assessments, Student-Designed Culminating Projects, Instructional Rubrics, Best Fit Differentiated Instruction Models, and Cultivating positive mindsets to demonstrate Sustainable Development Goals through student models to address global challenges.
Ms. Andrikopoulos has also created school videos through the ACS Media Studio as she has implemented various processes with her students in and out of the classroom on Project-Based Learning.
Ms. Andrikopoulos is currently the Elementary School Principal. She takes great pride in being a member of ACS Athens and is always looking forward to implementing best practices supported by a professional learning community framework. She is passionate, and her goal is always to cultivate a positive, healthy school environment where students feel confident and strong.
Ms. Andrikopoulos values providing opportunities for students to develop into independent thinkers and responsible, conscious citizens. She is continually and carefully working towards supporting the best-fit learning path for our students.
Ms. Andrikopoulos enjoys traveling, exploring new places, and spending time with family.
email: andrikopoulosd@acs.gr
Moros, Sophia, Director of Early Childhood Programs
Sophia Moros was born and raised in Chicago, Illinois. She completed her studies at St. Xavier University, earning a Bachelor of Science Degree in Elementary Education with a minor in Literature, and a Master of Arts Degree in Reading. Currently, Ms. Moros is a candidate for an Educational Doctoral (EdD) degree at the University of Illinois, Urbana, focusing on Learning Design and Leadership.
Her career began with teaching elementary students in the Illinois public school system in 1998. After obtaining an M.A. in Reading, she worked as a Reading Specialist starting in 2001, serving grades K-8. She had the honor of collaborating with Sony Corporation Education on implementing an interactive reading program called Lightspan. Through the use of the Sony Playstation, she successfully utilized educational software as her primary tool to raise the achievement of the lowest twenty-fifth percentile students to meet state standards. Additionally, she worked as a Reading Literacy Teacher for ESL students between grades K-6 in 2007, collaborating closely with colleagues to achieve literacy goals through team teaching strategies.
After nine years of teaching, Ms. Moros seized the opportunity to study at Trinity College, Barcelona. There, she earned both a TESOL Certificate and a Business English Certificate. She briefly taught at this institute before relocating to Athens, where she accepted a position as the Director of English Studies at a prominent private language school.
With extensive international experience and a receptive mindset, Ms. Moros commenced her tenure at the American Community Schools, Athens, in 2009. She has served in a range of roles, spanning faculty and administrative positions. Throughout her journey, she embraced opportunities for professional development. Noteworthy accomplishments include completing online certification courses focused on Dyslexia through Buffalo State University of New York in 2010, participating in AERO International training for mathematics and social studies standards in 2011, and engaging in the European Council of International Schools (ECIS) conferences. Her involvement in ECIS included presenting in Athens, Greece, in 2012 and Zurich, Switzerland, in 2015. She was also a presenter at the 9th Annual Learning Difference Conference, showcasing the "iteach2!" initiative program she co-created for second-grade students with Ms. Stavi Dimas. Furthermore, in April 2016, she co-presented with Dr. Andreas Tsokos at the ACS Athens Colloquium, demonstrating the efficacy of Conceptual Mathematics in building computational accuracy.
Ms. Moros completed the Academic Leadership Course for Standards-Based Curriculum in Arlington, Virginia, U.S.A., as part of her pursuit to become a principal. She revisited Virginia during the summer of 2017 for further training through the Office of Overseas Schools, AERO, and the U.S. Department of State Mathematical Workshop. She facilitated collaboration among the Elementary School faculty, sharing conceptual mathematics techniques and introducing Jo Boaler's Mathematical Mindsets, based on Carol Dweck's Growth Mindset Research.
After a successful six-year tenure leading the Elementary School as Principal, Ms. Moros embraces her new role as the Director of Early Childhood Education and Development with boundless enthusiasm and honor. This role encompasses grades Pre-Junior Kindergarten through Second Grade. In 2022, she introduced the Early Childhood mascot, Conscious Cub, to the community. She has since incorporated Conscious Cub into her short stories, using it as a model to promote global awareness and conscientious citizenship traits among her students.
Ms. Moros firmly believes in establishing safe, nurturing, imaginative, hands-on, and empowering environments for young learners. She takes immense pride in her affiliation with ACS Athens Community Schools and looks forward with great enthusiasm to the 2023 school year, marked by her creative design of the Early Childhood Mascot, named Conscious Cub.
email: moross@acs.gr
Augoustatos, MaryAnn, Director of Learning Commons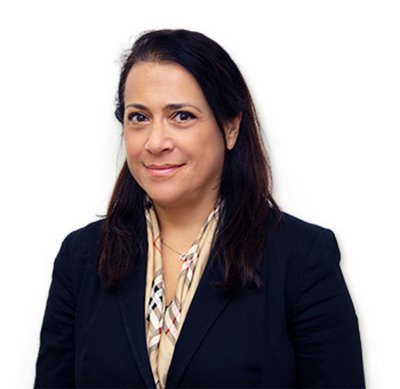 MaryAnn Augoustatos is an educator. Her field of specialty is high school mathematics and international school administration. Born and raised in Manhattan, New York and being of Greek descent she has spent over three decades as an educator at the American Community Schools of Athens Greece ( ACS Athens). She holds a Bachelor of Science in Mathematics and a Masters of Arts in Education. She is a certified International School Administrator and has received her secondary mathematics teaching certification from the State of New York.
She is currently the Director of the Learning Commons at ACS Athens, an entity in our school that she was instrumental in co-establishing. The Learning Commons is the center of student and faculty collaboration, learning, research and knowledge construction at ACS Athens. This learning space provides our students and faculty with state of the art facilities, such as a media studio, a math and science studio, a writing/research studio, an incubator of students' creative ideas , an Artificial Intelligence lab and more. These spaces are staffed with professionals having expertise in the fields of Mathematics, all Sciences, Writing, Research, Literacy, STEAM education, and Media. Students and faculty function as architects of their own learning as they pursue their intellectual curiosities. The Learning Commons is commonly referred to as the heartbeat of education at ACS Athens.
Prior to being a Director of the learning Commons, she spent almost a decade as a Middle School principal at ACS Athens and almost two decades as mathematics department chair.
Upon entering ACS Athens she taught mathematics for 20 years and spent 16 years of her instructional career as the Mathematics Department Chair having created the position of Elementary School Math Specialist and the ACS Athens Mathematics Competition as a few of her highlights. Her teaching experience consists of High School Mathematics courses throughout all academic levels with an emphasis on IB and Honors level courses. Two years prior to becoming Principal, she assumed the position of JK-12 Technology Department Chair concurrently. During her principalship, she began and completed a full curriculum review process for all courses school-wide at ACS Athens.
Additionally, Ms. Augoustatos is a chair of the Middle States Association. She has been on multiple team visits as a team member and chair serving the Committee of Institution-wide Accreditation of the Middle School Association of Colleges and School (MSA) in the Middle East and Europe. At ACS Athens she is currently chairing the re-accreditation process school wide through MSA's Sustaining Excellence protocol.
email: augoustatosm@acs.gr