College Visits
ACS Athens Welcomes Visiting Colleges & Universities
Every year, the ACS Athens Student Affairs office in collaboration with the Dean of Academics office welcome visits by a number of distinguished Colleges & Universities from the U.S., Europe and from all over the world, that offer guidance and invaluable information that will help our students gain insight and help them make an informed decision on the schools they apply to as undergraduate students.
The College & University Visits calendar will be updated throughout the year, so please visit it frequently for updated information on our events.
For more information, please contact us at 30 210.6070.402 c/o Ms. Anna Christine Angelidou angelidoua@acs.gr.
---
Weekly University & College Visits
Week of September 19 - 23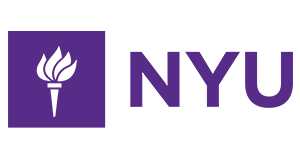 Tuesday, September 20th
| UNIVERSITY/COLLEGE | REPRESENTATIVE | DATE | TIME | VENUE |
| --- | --- | --- | --- | --- |
| University of Calgary | Steven Kelly | 09/12/2022 | 13:45 | F2F presentation |
| New York University | Juan Arellano | 09/20/2022 | 11:30 | F2F presentation |
| Pomona College - University of Chicago & Williams College | Joel Hart - Alexandria Waters and Dean Mendes | 09/26/2022 | 09:00 | F2F presentation |
| Roger Williams University | Amy Tiberio | 09/29/2022 | 10:00 | F2F presentation |
| Bentley University | Karen Karidoyanes | 09/30/2022 | 11:30 | F2F presentation |
| WPI & Emerson College | Julie Loveless | 10/05/2022 | 14:00 | F2F presentation |
| AUA - Franklin University - Saint Louis University - Suffolk University - ACT & Richmond University | | 10/07/2022 | 13:45 | F2F presentation |
| Stanford University & the Overseas School Project | Mike Devlin | 10/14/2022 | 13:30 | F2F presentation |
| UK Universities | Rebecca Denmark | 11/10/2022 | 13:30 | |