Incubator
Where imagination shapes reality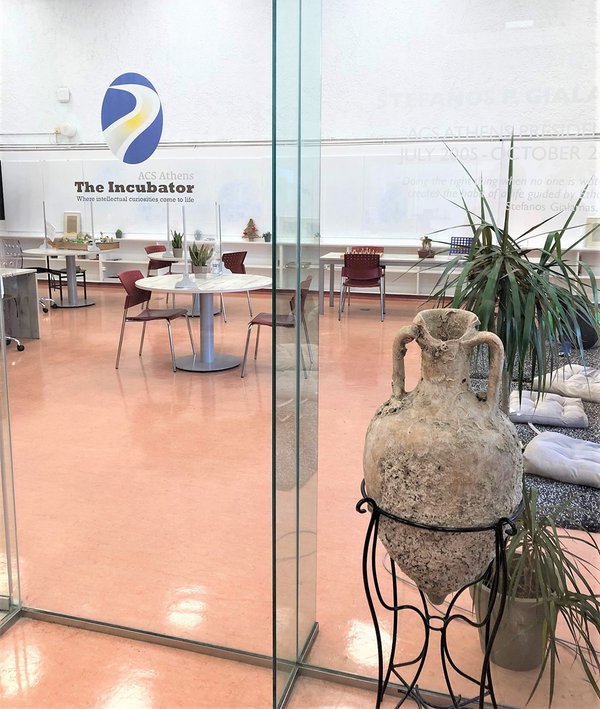 What is the Incubator?
Housed in the Learning Commons, the Incubator is a student-run initiative designed to facilitate and organize learning projects. Participation in these projects allows students to take control of their own learning by giving them the chance to choose what they would like to learn and how they want to learn it. Ultimately students decide how they want to apply the acquired knowledge in order to produce something meaningful for themselves and their community.

Vision: Students function as architects of their own learning as they pursue, fund and support their intellectual curiosities.
Mission: The Incubator is a student-centered, student-led, student-run, project-based learning initiative using the design process to promote, support and guide students' creative ideas in all disciplines.
Student Council Members
The Incubator has a council member composed of grade seven to grade twelve students. The council is the decision making body of the incubator. This implies that students run this space and are encouraged to take responsibility as they uptake projects. Amongst the many benefits of promoting student run projects, are collaboration, transformative confidence and critical thinking.
Where is the Incubator located?
It's located on the first level of the Sabbagh Library.
Students do not need to make an appointment to visit the Incubator. Teachers may reserve the Incubator after communicating with its council members via email at isci@stu.acs.gr. It cannot be done automatically through the Calendar.
Visiting Hours
During lunch break;
Every day 9 am to 5pm or by appointment;
After school, from 3:45 pm - 5:00 pm;
During flex time or any free block;
Escorted by their teacher as part of a project (ex. mentorship program);
By appointment with an ISCI council member even on the weekend.