Principal's Greeting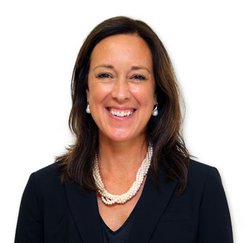 Dear Parents,
Welcome to ACS Middle School!
I'm excited for the new school year ahead and getting to know everyone. In order to provide the best educational program for your children, I look forward to partnering with you to guide your children on this critical journey to maturity. As we get to know one another, you will see that I love working with middle school students.
Successful education at the middle level places an emphasis on the social-emotional development of young adolescents. This is a phase when peer influence and acceptance becomes more important than anything else. Young adolescents still require ongoing support and guidance from a team of caring adults. Students are eager to make sense of their lives and the world around them. Our curriculum is developmentally responsive, challenging, empowering and equitable and we are passionate about implementing best practices at a time when the world is in need of responsible global citizens who are architects of their own learning.
In grades 6-8 your children will experience an abundance of meaningful opportunities carefully designed to allow them to explore a broad range of subjects and activities. We want them to develop an appetite for learning, while acquiring necessary skills and knowledge. All students are strongly encouraged to participate in some of the clubs and activities offered after school.
Your involvement is critical to your children's success. At our monthly parent coffees, relevant information will be shared about our upcoming events and there will be an opportunity to ask questions and share comments. My door is open and I look forward to our conversations this year.
Yours in Partnership,
Melissa George
Middle School Principal
email: georgem@acs.gr