Principal's Greeting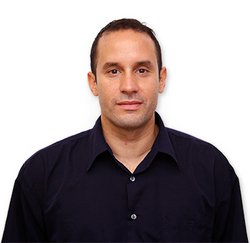 Dear ACS Athens Students and Parents,
As I take on this role as Interim Principal of our Middle School, I want to thank the entire ACS community for their wholehearted support. I look forward to continuing our learning opportunity initiatives both inside and outside the classroom that begun this fall. We will be continuing our partnership with our second semester visits to the Karelleio Idryma Home for the Elderly, where students choose to volunteer their time singing songs, doing arts & crafts, walking in the garden, and other various activities with the patients. It is the goal that both recipient and students are able to achieve growth and increase in self-esteem, strengthen community, reduce stress, and understand the importance of civic responsibility.
The Middle School will continue on creating an inclusive environment that connects the diverse culture of the student body, including our 9 students enrolled into our piloted Full-Time Youth-to-Youth Program. Additionally, learning at the middle school sets the foundation for life skills to be established as students begin to transition to the Academy. The model of focus will be the best fit "graduate profile."
Yearly traditions will continue that enhance student learning from our Spring Field Day to the school wide Academic Bowls. It is our goal to continue the institution-wide recycling initiative as we focus on sustaining environmentally-friendly practices on campus. During Advisory students will continue to participate in a club or activity of their choice, listen to guest speakers, and complete wellness lessons that are pertinent to their age-level/grade.
Student Council will again be tasked with enhancing student leadership and establishing social activities for all students to enjoy. Students at ACS Athens Middle School will continue to follow our motto of: "Be Ready. Be Responsible. Be Respectful." Thank you again for your support and I look forward to our second semester!
Your partner in education,
Stelios Kalogridakis
Interim Middle School Principal
email: kalogridakiss@acs.gr