Greeting Parents / Guardians / Students and ACS Athens Colleagues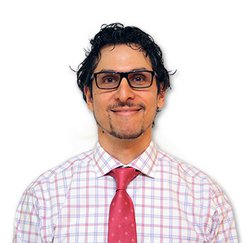 I hope this letter/update finds you and your family in the best of health and spirits as we enjoy the close of the summer and the beginning of a new school year. Before I begin my letter let us all take a moment to remember those lost to wildfires last month and to pray for their grieving families; may their memories be eternal.
Thank you.
As Plato succinctly said "The beginning is the most important part." We agree; and we are ready with some new initiatives.
All of you received a letter from me introducing and explaining our new "Upper Academy" schedule. We are proud that ACS Athens Academy is adopting a philosophy and mindset that align with common best practice at elite international schools and in a majority of leading American High Schools. The new rotation and new flex time will take some acclimating but we are confident in the merits and look forward to benefits of this new initiative.
As many of you have seen on Alpha TV on 01.08.18 and may have read in Kathimerini ACS Athens is welcoming 18 unaccompanied minors to our Full-Time Youth to Youth Program. Nine of those students will be attending the ACS Athens Academy. While they will have stand-alone classes for all subjects, running on an alternate schedule: we look forward to welcoming them to the high school writ large and anticipate great opportunities to learn and grow from them.
In closing I would like to invite/remind parents to stay connected to ACS Athens by attending the important events around campus. Back to School Night, and Parent Teacher Conferences are not simply an opportunity to meet faculty or discuss grades, but a chance to partner and build relationships with individuals that teach, counsel and coach your young adult. Stopping by campus to say hello or visiting a school sponsored event provides critical chances to connect.
It is my sincere hope that the beginning of this school year brings you and your family quality time together and that we are able to connect here at ACS Athens as well.
We are off and running, 2018-19 ahead,
Anthony Vandarakis
Academy Principal
email: vandarakisa@acs.gr