Summer Youth Camp 2019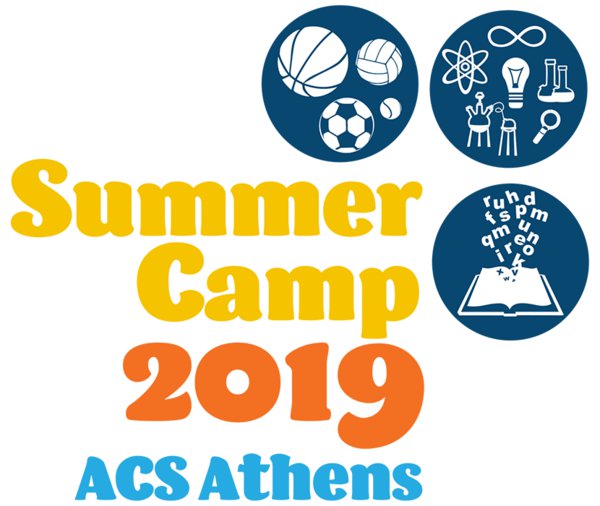 The well-established tradition of the ACS Athens Summer Youth Camp will once again give the opportunity to children (4-14 years old) to experience fun, innovative and engaging activities. These activities are designed to appeal to the participants' interests, talents, needs, and different personalities. The range of the offered activities has now expanded and is in line with the educational and technological evolution of the new era! 
The main focus of the Summer Youth Camp is to provide learning opportunities through a variety of age-appropriate activities in a "best-fit" environment, with an emphasis on the instruction of the English language.
Our programs are designed around specific age groups. For the Early Childhood and Primary Programs the daily schedule consists of predetermined activities; for the remaining programs (Kiddos, Juniors and Teens) the participants will have the opportunity to choose among three specialized camps; the Sports Camp, the Arts & Language Camp and the Science & Tech Camp. A "Mix & Match" option will also be provided to children who prefer to choose from all available activities in order to make up their own daily schedule.
Our staff consists of experienced instructors, each in their specific areas of expertise. They are assisted by High School student volunteers. All of them promise to provide a fun learning experience for all children!
For more information please check the folllowing links
The following programs are available:
Early Childhood Program:
4 - 5 years old (children entering Junior Kindergarten and Kindergarten in September)
Primary Programs:
a. Lower Primary - 6 years old (children entering 1st grade in September)
b. Upper Primary - 7 years old (children entering 2nd grade in September)
Kiddos' Program:
8 - 9 years old (children entering 3rd & 4th grades in September)
Juniors' Program:
10 - 11 years old (children entering 5th & 6th grades in September)
Teens' Program:
12 - 14 years old (children entering 7th & 8th grades in September)