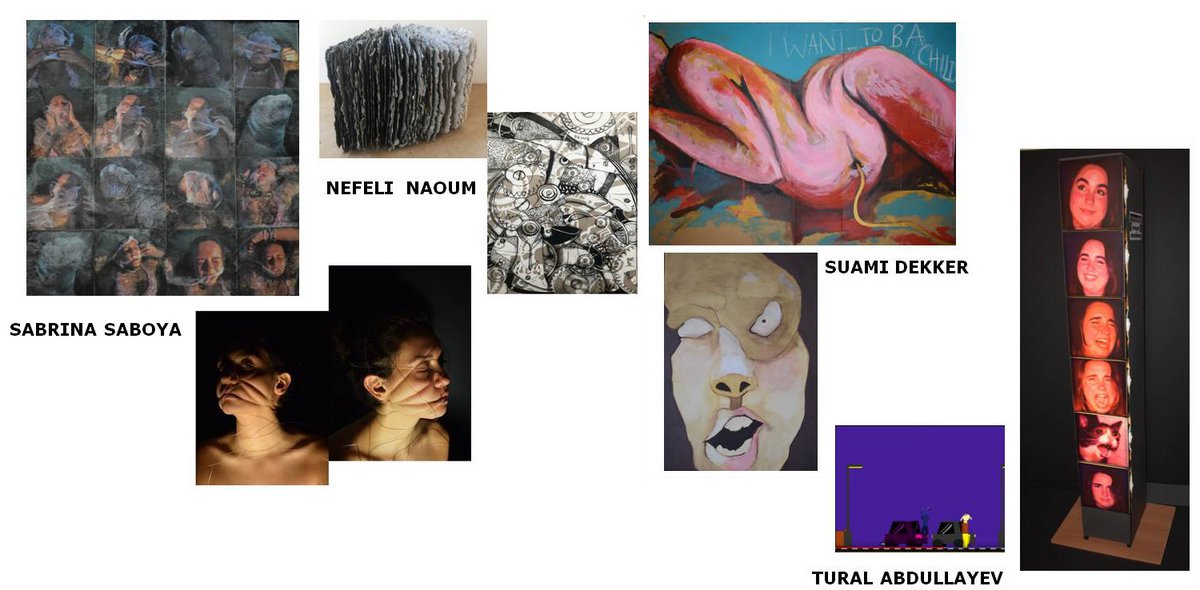 With the recent COVID-19 situation also affecting this year's Visual Arts Exhibition, the school decided to explore alternative options and, following IB suggestions, asked students to create their exhibitions digitally or at home.
An excellent example of their creations was their Virtual Exhibition, through videos captured from the Kunstmatrix art spaces that they used - which also counted as one of the three IB Visual Arts components. 
According to the IB rubrics, the Visual Art students had to display technical resolution, successful communication of ideas, and synthesis of form and function. 
This year's IB Visual Arts students, Suami Dekker (HL), Nefeli Naoum (HL), Sabrina Saboya (HL), and Tural Abdullayev (SL), all worked with their own distinctive style and dealt with different issues; personal explorations, visualization of time, environmental concerns, and social imbalance.  
Congratulations to everyone - join us in reading their curatorials while watching the videos of their virtual exhibitions!
---
Nefeli Naoum - Virtual exhibition
Sabrina Saboya - Virtual exhibition
Suammi Dekker - Virtual exhibition
Tural Abdullayev - Video animation
Tural Abdullayev - Virtual exhibition
---
View / download PDF file(s)