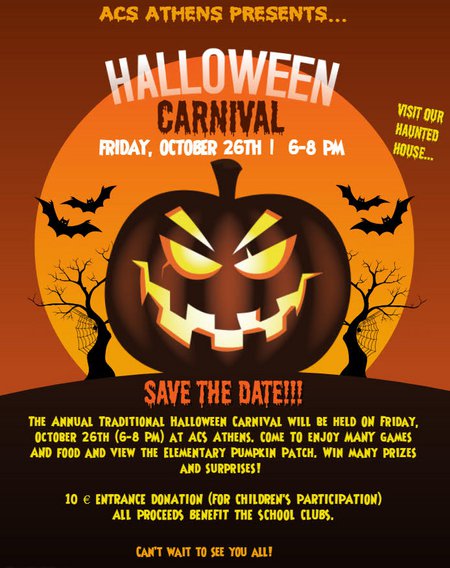 The Annual Traditional Halloween Carnival will be held Friday, October 26th from 6 to 8 pm at the ACS Athens campus.
Come to enjoy many games, food, and view the Elementary Pumpkin Patch.
Win many prizes and surprises!
We hope you plan to come and bring some of your friends!!
All proceeds will benefit the school's clubs and activities.
Entrance Donation: €10