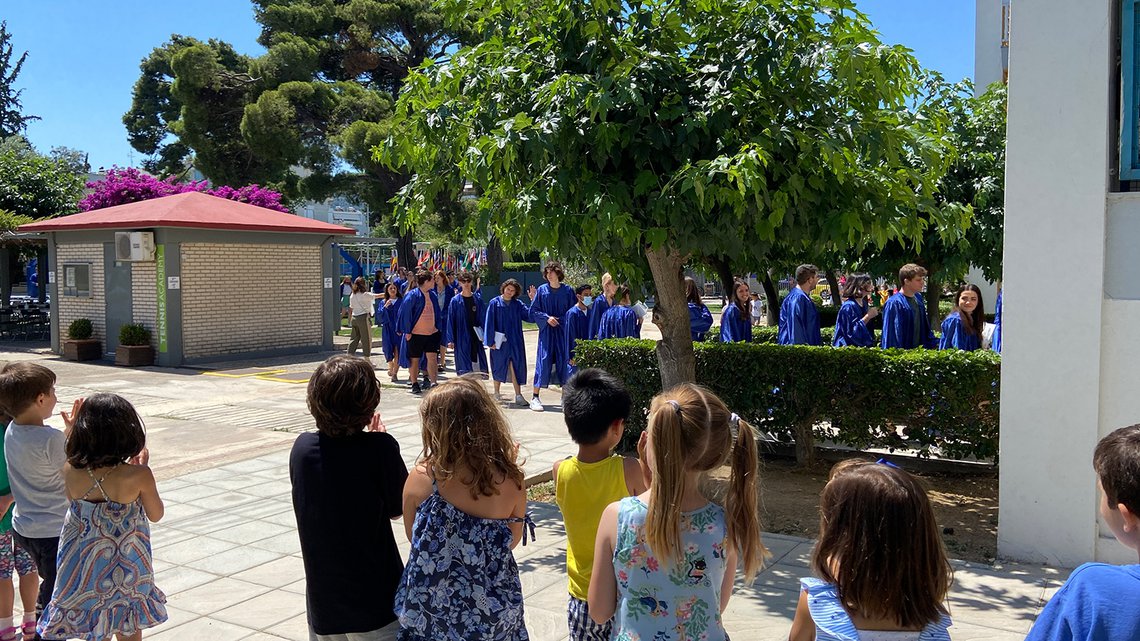 The Senior Walk is a long-standing ACS Athens tradition. It symbolizes a rite of passage, the closing of one circle and the opening of another.
Directly following the graduation ceremony rehearsal and one day before our seniors throw their caps into the air, they parade across campus wearing their blue gowns while the entire faculty, staff, and students honor their achievement with a round of applause. Particularly moving is their visit to the Elementary School where the seniors shake the hands of their younger counterparts.
The day's celebration is completed with the Senior Brunch - a party for the seniors organized by the parents where faculty and staff are also invited. This is where the class Valedictorian, Salutatorian,and Teacher of the Year are announced by Academy Principal, Mr. David Nelson.
Dr. Pelonis also addressed the Class of 2022 at the Senior Brunch, telling them: "this a bittersweet goodbye, but an exciting new chapter in your lives is about to begin."
Let's all wish the ACS Athens Graduating Class of 2022 all the very best.