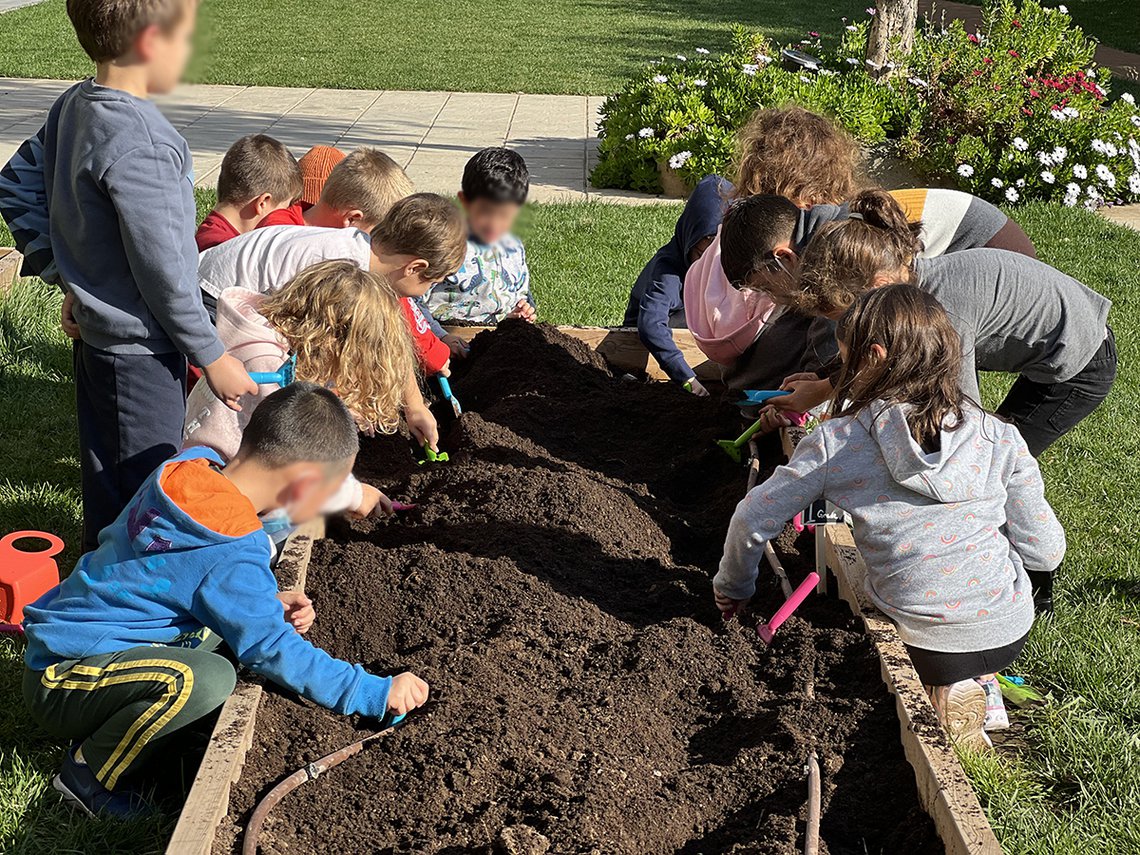 Earlier this year, the ACS Athens Director of Early Childhood, Ms. Sophia Moros, happily announced that the Garden Beds at the EC playground would solely be used by PJ- Second grades this year! This means students have the opportunity to be a part of seasonal planting experiences and literally reap the benefits of what they sow.
"The aim is for our students to experience both a Winter Harvest (by December) and a Spring Harvest (by May) for a more holistic understanding of planting organic foods, including the system in which these foods work, i.e.from farm to, table, learning how the process extends to the community at large, in the ecosystem, etc.".
Our young "green thumbs" will be planting Arugula, Lettuce, spring onions, bulb onions, and dill.
The learning potential with the garden beds runs deeper than just growing seasonal veggies! Learning about tiny seeds growing into healthy consumables is an easy and fun way to make connections to the environment, nutrition, resources, plant compatibility, and so much more. Like science and math, the garden has spiraling topics that allow children to explore, analyze, make connections, and experiment.
"The garden theme connects to many of our existing science curricular units, extends our classroom routines in building bonds within a community, provides opportunities for enhancing teamwork, and even offers students opportunities to implement the scientific process by journaling observations and discovering changes in nature, and so much more," says Ms. Moros.
Gardening also helps young learners develop self-confidence, reliability, and responsibility; it enhances curiosity, encourages healthy eating habits, and teaches children to put love into what they plant and what they do.
Ms. Moros added, "Students are generally thrilled to get their hands dirty and explore the soil. A few students shrieked from excitement as they had time to investigate the soil, while others screamed when they found insects and worms in the earth. Interestingly enough, at the end of each gardening experience, students thanked me for leading these lessons with them!"