Today we talk with two Academy teachers, members of the IB faculty, who during the pandemic lockdowns - among other projects - created a virtual club for students interested in the intersection of Biosciences and Psychology. A club that created a virtual escape room which... well, I better let them explain. The club continues of course this year.
Dr. Elina Prodromidis and Ms. Angela Chamosfakidis, one Biology Teacher and one Psychology Teacher, that attempt to create bridges and intersections between their two fields. Today, we discuss:
Biopsychological Synapses beyond the classroom (and what that means)
Focusing less on Assessment and more on creativity
Learning and Research on what we Learn
Gaining critical thinking skills to accept knowledge but not taking it as granted
Helping students realize why they learn what they learn
Being aware of each student's needs
Offering the IB diploma as an option and not as a requirement to graduate
IB holistic learning on the way to college
Theory of Knowledge - Another course or shift to another mentality about learning
The i²Flex teaching and learning hybrid model and its impact on the pandemic response
The takeaways from two years hooked on technology
Unsure about your calling? Biology or Psychology? Join the Club!
---
Here's how to listen to the ACS Athens Owlcast and don't forget to subscribe or follow:

Apple Podcasts: Go to ACS Athens Owlcast on Apple Podcasts

Spotify: Go to ACS Athens Owlcast Podcast on Spotify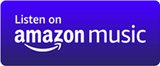 Amazon Music: Go to ACS Athens Owlcast Podcast on Amazon Music

Google Podcasts: Go to Google Podcasts, login to your Google Account, click "Add by RSS Feed" and paste the following URL in the field: https://acs-owlcast.castos.com/feed
OR,
Happy listening!