Early Childhood is a particularly significant period in the development of a child when it grows to become an emotionally and physically healthy individual. It's admittedly the gateway to the Elementary School and its more formalized educational programs. It benefits children in unique ways, as it provides development of skills, cognitive stimulation, and social integration. ACS Athens has invested heavily during the past several years in developing a robust and meaningful program for children 3-5 years old, with the latest being the redesign and reconstruction of an ideal environment for unstructured play, the new Early Childhood playground.
We have with us today the Principal of the Elementary School, Sophia Moros, who has been the driving force behind the transformation of the Elementary School for the past few years. In September her role changed, which she explains herself in our conversation.
With Sophia Moros, today we discuss:
The Sights and Sounds of an Early Childhood classroom;
The critical elements for children 3-7 years of age;
Identifying the critical skills needed by the students at different grade levels;
Transitioning from a state-side public school district to an international school abroad;
Teaching with the potential in mind, not aptitude for a test;
The value of Reading - on a graduate-level degree;
Leading the growing development of the Early Childhood program as it opens the gate to the Elementary School;
Innovation, adaptability, and agility, - the effects of COVID in the Elementary school;
Celebrating the opening of the Early Childhood Playground. Sparking the imagination in the unstructured playtime.
---
Here's how to listen to the ACS Athens Owlcast and don't forget to subscribe or follow:

Apple Podcasts: Go to ACS Athens Owlcast on Apple Podcasts

Spotify: Go to ACS Athens Owlcast Podcast on Spotify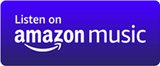 Amazon Music: Go to ACS Athens Owlcast Podcast on Amazon Music

Google Podcasts: Go to Google Podcasts, login to your Google Account, click "Add by RSS Feed" and paste the following URL in the field: https://acs-owlcast.castos.com/feed
OR,
Happy listening!