From Andriana Armodorou, Academy OLP aide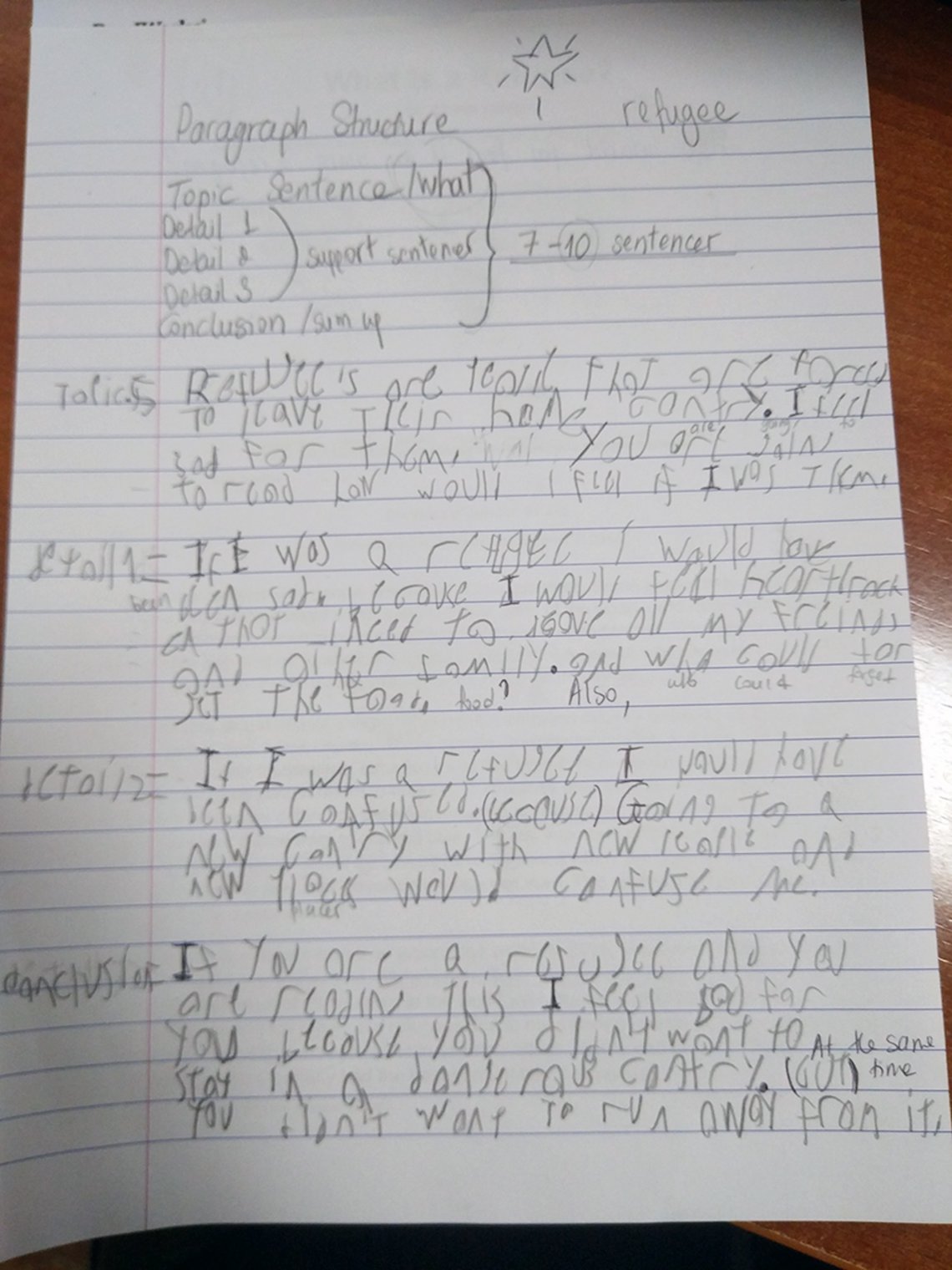 I would like to share a wonderful piece of writing from a 6th-grade student that addresses the following question:
HOW WOULD YOU FEEL IF YOU WERE A REFUGEE?
Refugees are people that are forced to leave their home county. I feel sad for them. You are going to read how would I feel if I was them. If I was a refugee, I would have been sad because I would feel heartbroken that I need to leave my friends and other family. Also, who could forget the food? If I was a refugee, I would have been confused. Going to a new country with new people and new places would confuse me. If you are a refugee and you are reading this I feel sad for you because you didn't want to stay in a dangerous country. At the same time, you didn't want to run away from it.
We are very proud of this student as his message conveys compassion, empathy, and such a heightened insight and perception.