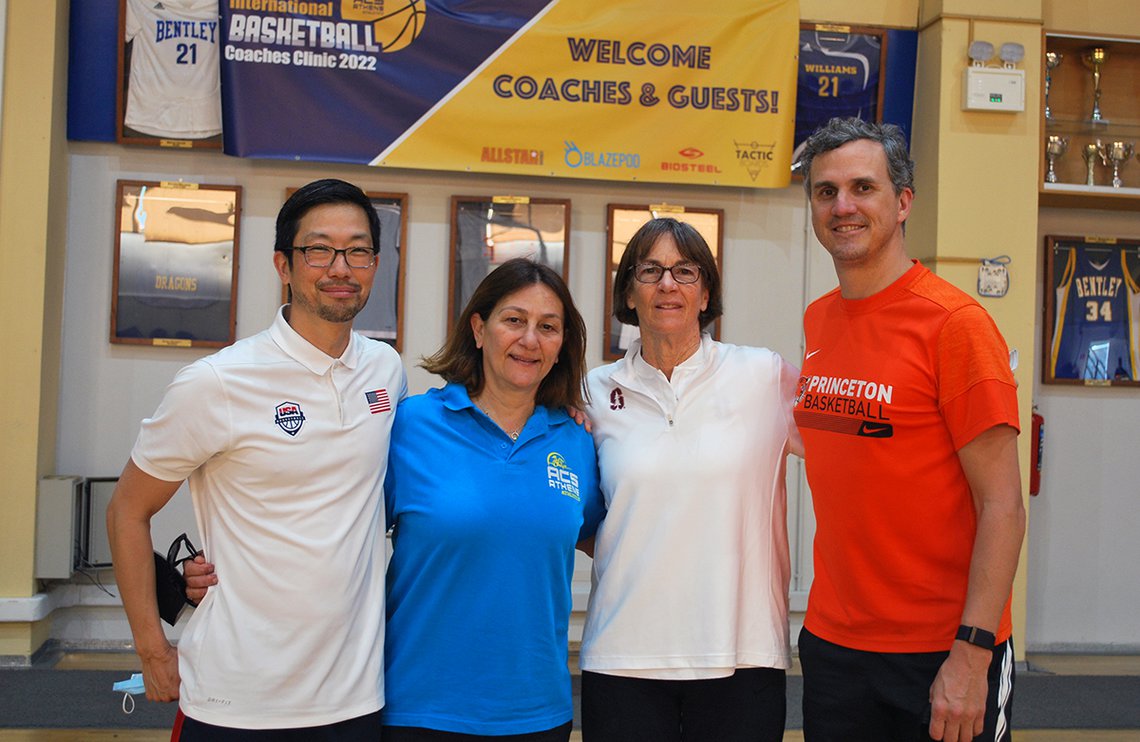 After a two-year absence due to the pandemic, the ACS Athens International Basketball Coaches Clinic took place this weekend on our school campus. Two days full of energy, knowledge, and mentorship.
Renowned coaches and professionals from the United States joined us to share their expertise with participants that came to us from different areas of Greece as well as others that joined us from other countries!
Our speaker panel was phenomenal and inspiring:
Coach Tara VanDerveer from Stanford University (Hall of Famer and a global personality in women's basketball), Coach Mitch Henderson from Princeton University, Coach Marshall Cho from the USA basketball youth programs, and Dr. Nyree Dardarian, a performance nutritionist from Drexel University; all of them with a common purpose: to educate young people to become better each day, on and off the court!
This weekend was a memorable one not only for the adults that joined us; but also for our own student -athletes (boys and girls) and coaches, who had the opportunity to meet and learn from the best! What an incredible experience - memories that I believe will stay with them for a lifetime!