Spiliadi, Danae, Faculty, Technology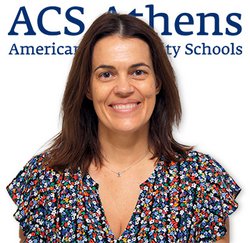 Ms. Spiliadi holds a Bachelor's Degree in Electrical and Computer Engineering from the University of Patras and a Master of Business Administration MBA from ALBA Graduate Business School.
She has worked as a Systems Development and Process Management principal engineer in the Telecommunications Industry for eleven years. Since 2012 she has been working as a Computer Science teacher at all levels, from Elementary to High School, in private Greek schools.
Ms. Spiliadi derives incredible joy and energy from teaching and interacting with students. Her goal as an educator is to keep students motivated and to encourage them to live up to their true potential.
Among her interests are chess, table tennis, and photography. She also loves playing the piano and has received an academic degree in piano performance from Skalkotas Music School.
email: spiliadid@acs.gr