ACS Athens Basketball Academy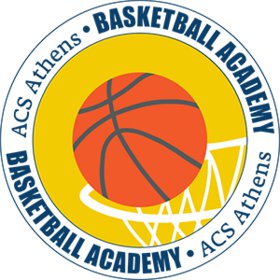 The emphasis in the ACS Athens Academy is the methodical teaching of the basic skills by providing FUN activities as well as promoting the values attained through team sports - such as sportsmanship, effort, discipline, motivation, pride and respect. Our staff consists of qualified coaches – educators who focus on each child's growth and improvement.
Register here >
Below you may find important information about the program:
AGE GROUPS (Boys & Girls)
5-7 years old
8-9 years old
9-11 years old
11-13 years old
PROGRAMS
Two practices per week OR
Three practices per week
COST
40 € per month for 2 practices per week
55 € per month for 3 practices per week
IMPORTANT INFORMATION
The practices take place at the ACS Athens Indoor Gymnasium.
A recent medical certificate which will clear the child of any pathological conditions is needed.
The practices take place two or three times per week upon your choice on: Mondays, Tuesdays, Thursdays & Fridays (6-7 pm). Kindly note that the schedule is flexible depending on number of participants.
Registrations start on September 3rd. Please note that the program starts on September 16th.
For further information and/or questions, please call the following numbers directly at: 210-6070329 (Monday – Friday 18:00 - 21:00 and Saturday 10:00 - 13:00) and 210-6070327 / 294 (Monday - Friday 9:00 – 17:00).