About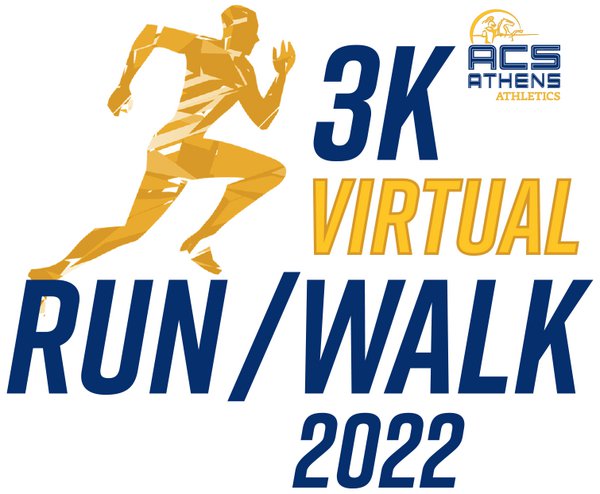 It is time to put on your running shoes for the ACS Athens Virtual 3K Run/Walk!
From Athens to Zhengzhou, we are proud that the ACS Athens family includes students, families, alumni, faculty, staff, retirees and partners that make our ACS Athens family special. 
We are a community that comes together - to learn, to have fun and to make a difference.
Whether you are walking in Wales, jogging in Jakarta, running in Raleigh, or even skipping in Sparta, this year's ACS Athens Virtual 3K is the perfect way to get active and give back.
You can run anytime and anywhere between March 31st-April 11th, 2022.
Simply: 
By participating in the ACS Athens Virtual 3K, you will:
Help provide support to those affected by the current humanitarian crisis
Ensure that ACS Athens can continue empowering students to become conscious responsible global citizens now and in the future.